Wave Swell Energy embarks on Bluefire to cut costs for wave energy
Australian company Wave Swell Energy (WSE) has launched the Bluefire project, a comprehensive enhancement programme dedicated to refining its wave energy technology, and developing and implementing additional benefits for both the wave energy sector and the environment as a whole.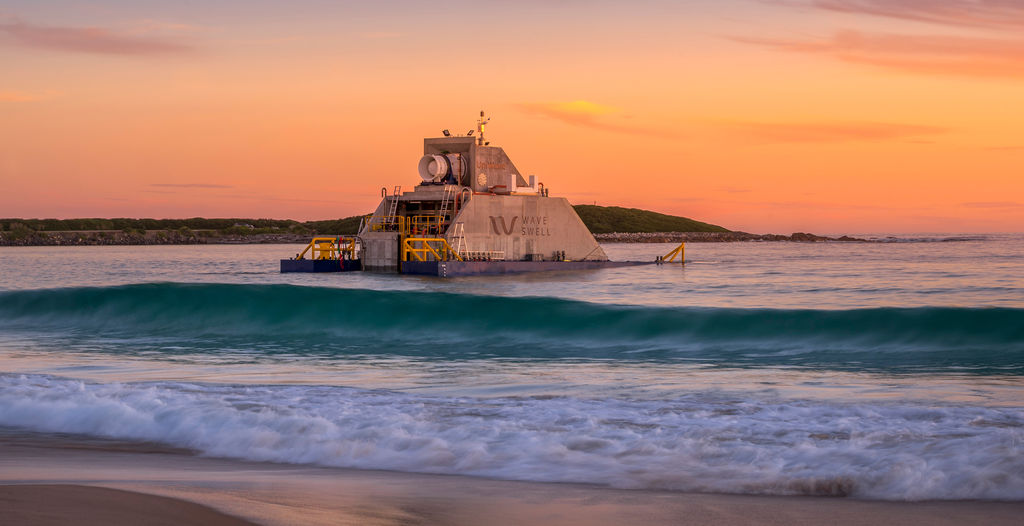 Project Bluefire will entail using real data generated from the grid connection of WSE's UniWave200 at King Island during the first quarter of 2021.
The project has been designed to prove the cost effectiveness of the technology for larger capacity commercial projects of 1MW or more.
To remind, the 200kW UniWave200 unit was installed at Grassy Harbour on King Island, offshore Tasmania, in early January 2021.
According to WSE, the cost effectiveness for its technology may initially be achieved by displacing diesel power generation in remote locations and/or integrating the units into new or existing breakwaters.
However, the eventual aim is to be cost competitive with other forms of renewables at grid scale.
Established evidence around technology learning rates will be used to estimate how much installed capacity is required to achieve this, according to the company.
Also, project Bluefire will look to harvest waste plastic that pollutes the ocean, and recycle it into an engineered polymer textile to be used in the construction of WSE's wave energy units, resulting in non-corrosive, long-lasting renewable energy product that generates clean energy from the ocean, according to the company.
This is only one component of project Bluefire, with other intended outcomes including a validated software simulation tool that will model any resource and output the expected annual yield, and development of an advanced oscillating water column (OWC) device with significant efficiency improvements over the current UniWave200.
In addition, WSE plans to develop the detailed design of the next generation cost-effective UniWave structure, and design and incorporate an electrical system that is more efficient and cost-effective at scale, the company said.
WSE also revealed that an energy storage module is planned to be installed in the King Island unit.
"These innovations are expected to increase the energy output of WSE devices, lower the cost of energy generation, and broaden the market applicability of the WSE technology by making it suitable for use in a wider range of locations", the company said.
The UniWave200 device is partially submerged as it sits on the seabed, with an opening on one side to allow the movement of the waves in and out of the chamber.
The design of the UniWave200 has been modified from a bi-directional turbine which rotates in two directions, which is expected to result in a simpler and more robust design with high energy conversion efficiency and lower costs.