Wavepiston finalizing preps to demonstrate wave energy and desalination system offshore Canary Islands
Danish company Wavepiston has made progress with its full-scale system that will soon be deployed offshore Canary Islands to demonstrate cost-efficient power production and desalination of seawater using wave energy.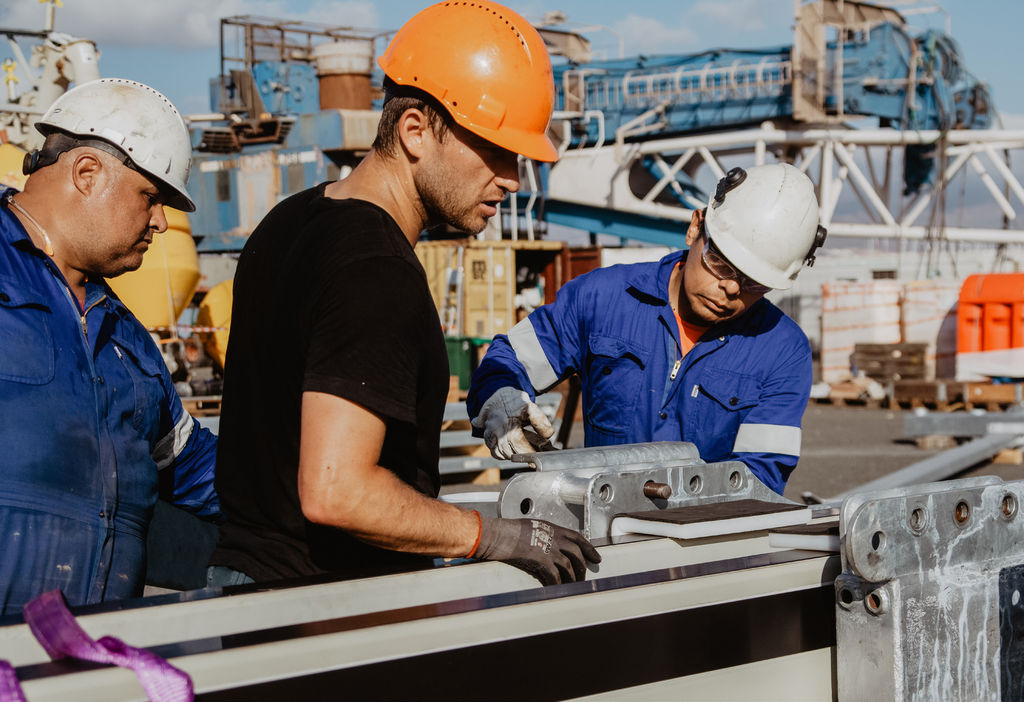 After many years of design, testing and plenty of iterations, Wavepiston's energy collectors are taking their full-scale form. The energy collectors were recently shipped to Gran Canaria from Galicia, where they were manufactured by Thune Eureka.
According to Wavepiston, the energy collectors have been assembled, and will soon become the heart of its first full-scale installation.
The progress has been made on other fronts in preparation for the deployment of the full-scale system.
Earlier this summer, Wavepiston managed to install its pressure export pipe on the seabed and connect it to the Oceanic Platform of the Canary Islands (PLOCAN), with the help from Trames Diez and its crew.
The pipeline system, manufactured by Wavepiston's key supplier, SoluForce, is used to export the high-pressure water from the wave energy converter to the company's station on PLOCAN platform for power conversion and desalination.
The rest of the system is being prepared and ready for installation. Once installed, it will form Wavepiston's first full scale system for demonstrating cost-efficient power production and desalination of seawater using wave energy.
Wavepiston said it is currently awaiting favorable weather conditions and the vessel to start the last part of the installation process.
The company's wave energy system consists of energy collectors placed in the ocean. The energy collectors produce pressurized seawater which is transported to the shore where power generation and reverse osmosis units for desalination are located.
Subscribe and follow
Offshore Energy – Marine Energy LinkedIn