Wavepiston reaches full equity issue subscription

Danish wave energy developer Wavepiston has informed that all of the 100,000 shares in the company's equity issue have been subscribed.
Hitting the full subscription added $329,000 (DKK 2 million) to Wavepiston's equity, the company informed through social media.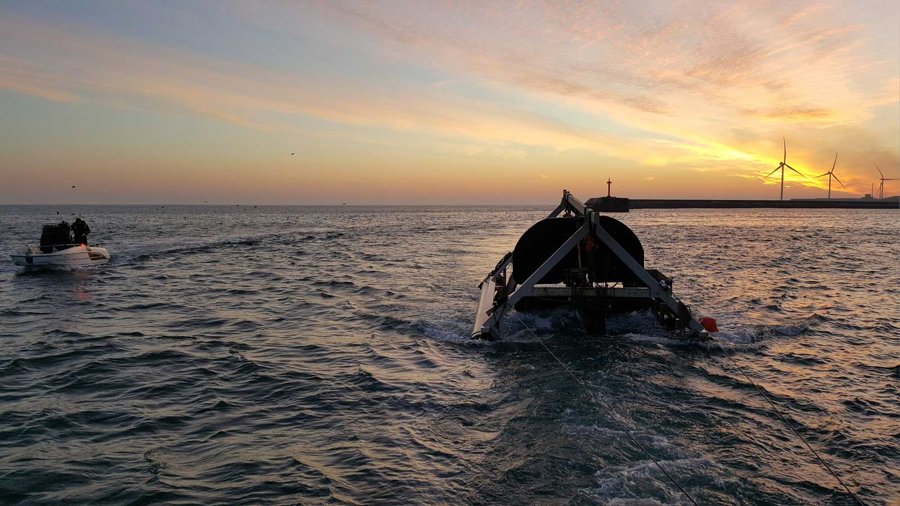 The secured funding will be used to help finance two projects related to the optimization of energy collectors used for the company's wave energy system, Wavepiston said earlier.
Its wave energy system consists of a steel wire stretched between two anchored buoys.
The device works when waves roll along the wire moving the plates back and forth. The moving plates pump seawater into pipe which leads it to a turbine that produces electricity.
Early in March 2018, Wavepiston installed the latest version of its wave energy collector on the prototype string deployed off the coast of Denmark.
Aside from two projects expected to benefit from the equity issue funding, Wavepiston will also use the proceeds to retrieve longer data series to verify the energy production and durability, and prepare for the demonstration phase expected to begin in the second half 2018, the company said.