Waveswing takes final shape ahead of EMEC splash
Scottish wave energy developer AWS Ocean Energy has reached a milestone in the construction of its Waveswing wave energy device, having joined two large concentric cylinders to give the device its final shape.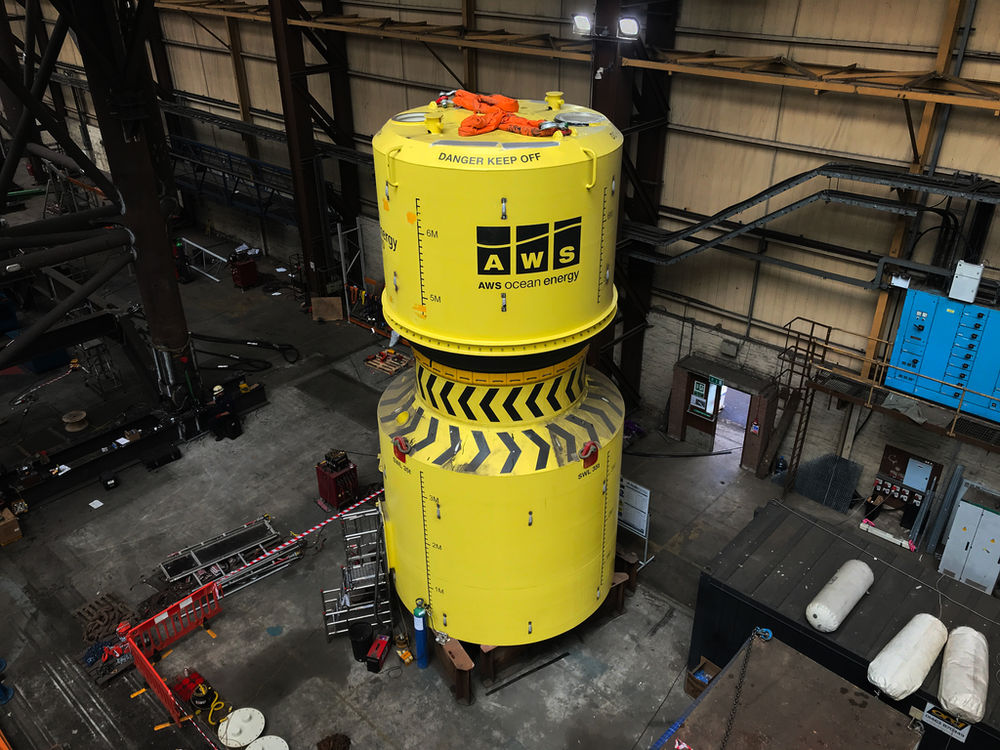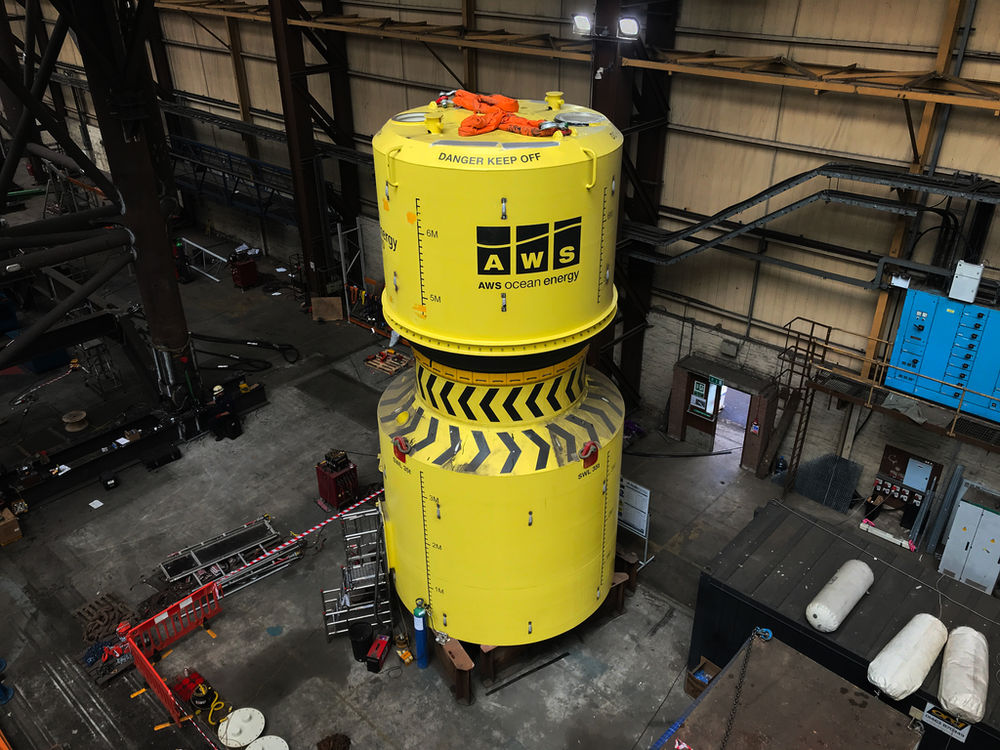 Final hook-up of the internal systems for the 16kW partial-scale device is now underway, according to AWS Ocean Energy.
The fifty-tonne device was built by Malin Renewables, after securing a £1 million contract from AWS Ocean Energy early in 2020.
The Scottish developer said it expects to start commissioning and testing of the submerged point absorber-type wave energy device early in July.
The test programme will ensure that all of the subsystems operate as required before the Waveswing makes its journey to Orkney for deployment at European Marine Energy Centre's (EMEC's) Scapa Flow test site.
"It is brilliant to see the machine complete and you get a real feeling that it 'looks the business' – no arms, levers, hinges, joints and other bits to get broken by surface waves, just a simple telescopic can which will pulsate beneath the surface. This is what wave power machines should look like", the company said in a statement.
Established in 2004, AWS Ocean Energy has developed a range of technologies and services to meet customer needs from isolated off-grid power supplies to utility scale offshore power production.
The design of the current generation of Waveswing has focussed on remote power applications such as driving subsea oilfield assets or use in oceanographic monitoring.
Its low mooring footprint and practical design for maintenance recovery are key features which make Waveswing attractive to oil and gas operators, according to AWS Ocean Energy.
As a submerged point absorber device, Waveswing changes volume in response to pressure variations caused by ocean waves.
In simple form, the device is a submerged telescopic structure with a lower part tethered to the seabed and the upper part free to move vertically.
The device comprises two large concentric cylinders. The moving upper cylinder or floater has a closed upper end which provides the wave absorbing surface while the lower, fixed part or silo contains the power take-off (PTO) and other equipment.
Waveswing's novel PTO system uses a blend of established hydraulic engineering with cutting-edge electric vehicle technology
The silo is held on station by means of a tension tether connected to a suitable anchor, the design of which is dependent upon seabed conditions. The relative motion between the two parts drives a PTO to produce power.
The device being built for the upcoming open-water testing is a half-scale machine which will contain all the major subsystems, including a fully functioning PTO and control system and representative versions of other subsystems.
Overall, the partial-scale wave energy will measure 4.5 metre in diameter and have an approximate height of 7.5 metres.
The project is supported by Wave Energy Scotland's Novel WEC programme.