We're ready to compete, Pacific Drilling's new CEO says
Pacific Drilling, an offshore drilling specialist with one of the younger fleets in the industry is off to a fresh start after it last month emerged from bankruptcy.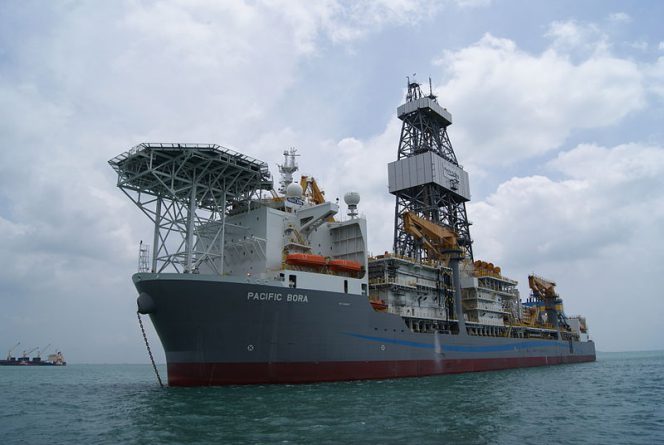 The new chapter comes with the new CEO, Bernie G. Wolford whose appointment was announced on November 20, 2018. He has succeeded Paul T. Reese who had served as CEO since August 2017.
Commenting on Tuesday, Wolford, who previously worked for Noble Corporation, is optimistic about the company's future and about the offshore drilling market itself.
He said: "… Pacific Drilling successfully emerged from the Chapter 11 process on November 19. With our reorganization completed, Pacific Drilling is much stronger financially and well positioned to compete in an improving market for offshore drilling services."
Upon emergence on November 19, 2018, Pacific Drilling had approximately $401 million of cash. The total outstanding principal amount of debt was $1.024 billion.
The company now has more breathing space to focus on getting new offshore rig contracts as there are no debt maturities until late 2023.
Pacific Drilling currently has seven deepwater drillships, all delivered between 2010 and 2014. Of the seven, two rigs are currently drilling; Pacific Sharav which has been working for Chevron in the Gulf of Mexico since late August 2014 on a five-year contract, and 2010-built Pacific Bora, which began its contract with Eni in Nigeria last week.  Other five rigs are stacked in Las Palmas, waiting for future work.
Worth noting, the Pacific Santa Ana rig is looking for short-term work, as it will begin a P&A campaign for Petronas in Mauritania in mid-2019.

In an article in August, Offshore Energy Today wrote that Pacific Drilling could "soon have five rigs drilling simultaneously." This was based on Pacific Drilling announcing long-term letters of award for the Pacific Khamsin and the Pacific Meltem drillships for drilling services in the U.S. Gulf of Mexico with an undisclosed client.
However, in a fleet status update on Monday, Pacific Drilling shared that the two letters of award would not be converted into contracts, saying the letters of award for the two rigs had expired under [ their ] terms, keeping the rigs idle in Las Palmas, waiting for new work.
Wolford is positive that Pacific Drilling's rigs are in a good position to get new contracts in the second half of next year, and says there has been an uptick in tenders for deepwater rigs.
He said: "We continue to see an increase in the number of tenders as more clients turn their focus to deepwater projects. Deepwater drilling fixtures year-to-date are up 25 percent when compared to full-year 2017 with tenders received up from 28 to 62 for the same periods. We expect this positive trend will continue in 2019. Our smart-stacked rigs, which require no material reactivation capital expenditures, are well-positioned to compete for work commencing in the second half of 2019."
Offshore Energy Today Staff