WFS Expands into Houston and Brazil
WFS Technologies has expanded into Houston and Brazil as the company continues to meet its growth objectives for 2019.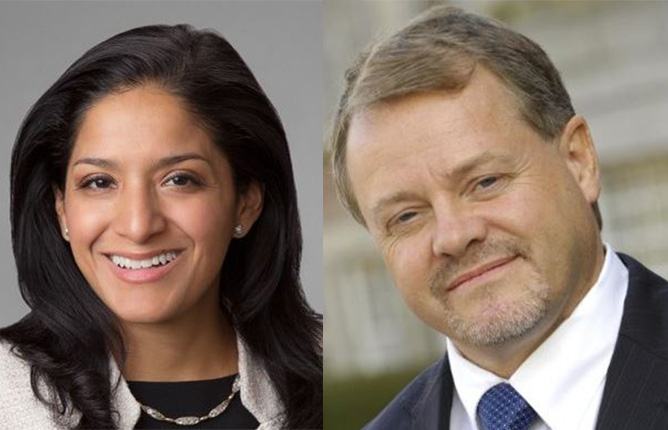 Molly Reyes, Energy Industry sales director, joins the WFS senior leadership team to lead the new office and explore opportunities in the Gulf of Mexico and North American territories.
"The US energy industry is fully immersed in digital transformation and data has become a valuable commodity," said Reyes, an offshore expert with 20 years of experience in the energy industry from a variety of commercial and technical roles across subsea infrastructure, asset economics, regulatory policy and corporate strategy.
"The WFS team combines pioneering hardware with cutting edge cloud computing to solve some of the toughest offshore challenges. I am excited to join an innovative team and collaborate with subsea leaders across the Americas to continue to create meaningful solutions."
Ian Wilkinson, vice president Sales, joins WFS to expand sales operations into Brazil. Ian, a former director of Petrolink and consultant with 20 years' experience in the oil and gas technology industry said: "I am delighted to be joining WFS as VP Sales for Brazil. After 20 years of living and working in Brazil, I am very aware of the challenges faced by the offshore industry here to raise efficiency in the light of ageing offshore production assets and the need for extensive integration and automation of subsea equipment.
"WFS Technologies is uniquely placed to help overcome these subsea asset management challenges with the use of their Seatooth subsea wi-fi solutions, and I look forward to seeing Seatooth becoming an integral part of many projects in Brazil over the coming years."
Moray Melhuish, commercial director at WFS Technologies, said: "Rising demand for WFS technologies from the offshore energy and defence markets means that WFS is on track to triple its revenue year on year. WFS is delighted to be expanding into these established subsea markets, and to further expand the support we can provide to our existing clients there."
Reyes added: "Our industry has used sensors to collect data for decades, but today's technology empowers leaders to transform data into actionable insight. WFS takes this technology one step further into the subsea environment."