Wisdom Marine taps Tsuneishi for one more Handysize bulker
Taiwanese shipping major Wisdom Marine is moving further with the modernization and expansion of its bulker fleet with a 42,2000 dwt bulker.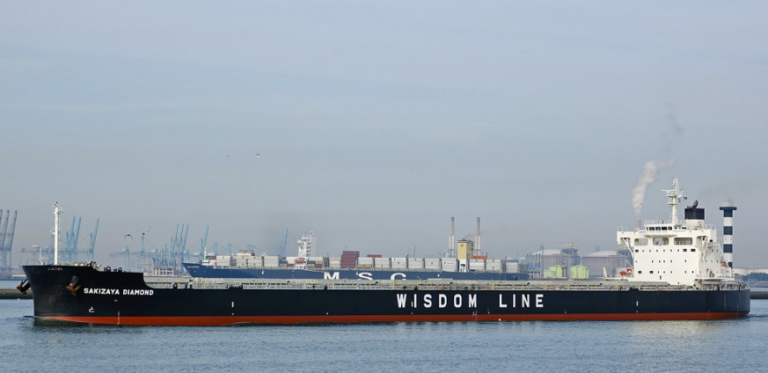 The company revealed earlier this month that it had received clearance from its Board of Directors (BoD) to order the bulker from Japanese shipbuilding major Tsuneishi Shipbuilding Co.
Tsuneishi is already building three Panamax bulk carriers for Wisdom, with two newbuilds scheduled for delivery later this year and the third one following suit in 2024.
Wisdom Marine plans to pay for the vessel up to $34 million, the company revealed in a stock exchange filing. The announcement was made on the heels of the delivery of a 40,000 dwt newbuilding vessel, MV Bunun Unicorn from Namura Shipbuilding. The bulker has been described as Nox Tier III eco-ship.
The latest fleet expansion move comes just a couple of months after the bulk carrier owner and operator revealed plans to order three Japanese-built bulkers of the same size which are renowned for their quality and low fuel consumption.
The Taiwanese shipowner has twelve newbuilds under construction across various Japanese shipbuilders, including seven Handysize bulkers (40K dwt), three Panamaxes (82.3K dwt), and two Supramaxes (64K dwt). The deliveries are spread across 2023 to 2026.