With Gulf of Paria well back online, UK firm works on stabilising production rates
UK-headquartered oil and gas exploration and production company Trinity Exploration & Production plc has brought back on stream a well located in the Gulf of Paria.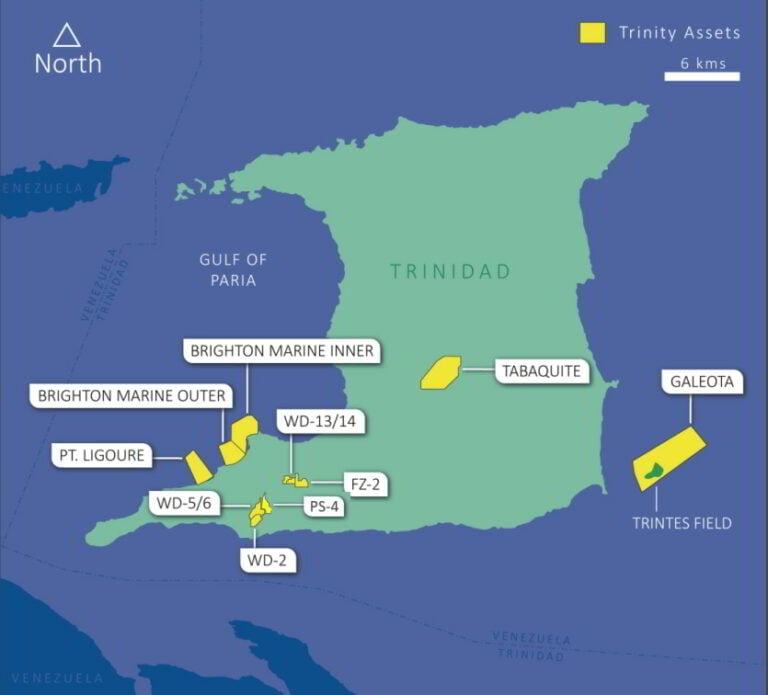 Trinity disclosed on Thursday, 30 March 2023, that the ABM-151 well in the Brighton Marine block offshore the West Coast of Trinidad returned to production on 21 March 2023. The well came back on stream following a refurbishment of surface facilities and the installation of remote surveillance technology. Trinity holds a 100 per cent interest in the Brighton Marine licence in the Gulf of Paria.
Jeremy Bridglalsingh, Chief Executive Officer of Trinity, commented: "I am delighted that we have ABM-151 back in production. We have been looking at ways to boost production across our asset base and identified ABM-151 as a well where we could achieve quick, effective results. ABM-151's initial performance underlines the potential of our West Coast assets, where we have a number of infill and appraisal opportunities to mature as we look to increase production across the asset base."
Furthermore, the company anticipates steady-state production from ABM-151 in the range of 60-110 bopd. While production has gradually increased since the well restart and has flowed at rates over 200 bopd on a 10/64″ choke with 0% water cut, Trinity plans to manage the well closely in the coming weeks to achieve stabilised production rates within the target guidance. According to the firm, the well will further benefit from the installed SCADA automation system. 
Trinity has been operating and producing offshore the West Coast of Trinidad since 1999. The assets are operated under two licence agreements – the Point Ligoure-Guapo Bay-Brighton Marine (PGB) and Brighton Marine (BM) fields – with the Ministry of Energy and Energy Industries within the Gulf of Paria.