Xervo to supply Awilco Drilling newbuild with lifeboat system
Xervo, manufacturer of conventional NORSOK-approved lifeboat systems, has signed a contract to deliver an R-002 lifeboat system for a new semi-submersible drilling rig for Awilco Drilling.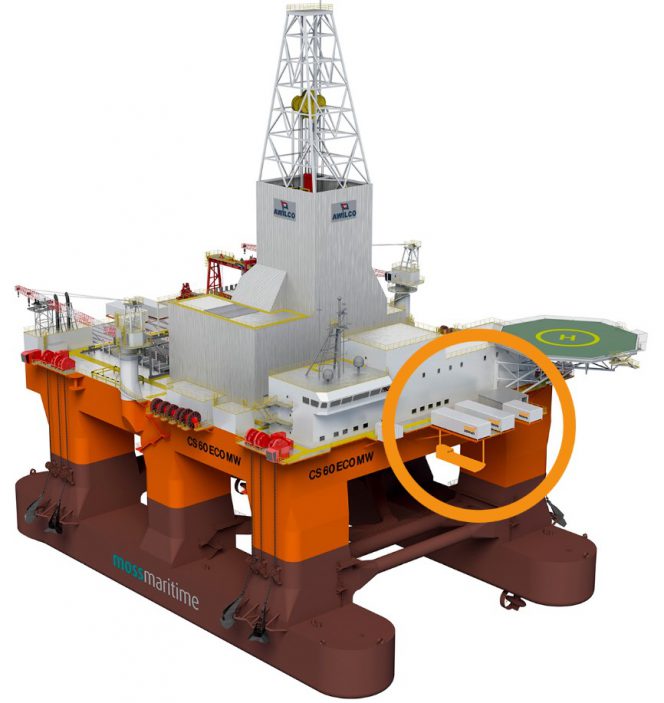 ---
Xervo said that the order included the delivery of four 75 POB complete sets of lifeboats davit systems and one FRB davit system.
At the same time, SH Group, Xervo's parent company, received an option of delivering three similar rig systems if Awilco Drilling activates its rig options at Keppel Fels.
According to the company, delivering the Xervo approved conventional Boat-In-A-Box NORSOK-system for a semi-submersible drilling rig is a breakthrough in the industry.
As for the rig, it was designed for harsh environment use and will be equipped and certified for drilling on the Norwegian Continental Shelf, including the Barents Sea, in water depths up to 5,000 feet. The rig of the Moss CS 60 Eco MW design is scheduled for delivery from Keppel Fels in 2021.
To remind, Awilco announced in February 2018 that it was looking to expand its fleet with a newbuild rig. The rig will be built by KeppelFELS in Singapore at a price of approximately $425 million.
Following a letter of intent in February, Keppel FELS secured a contract from Awilco the following month.
Other equipment orders
Earlier this month, Rolls-Royce Commercial Marine signed a contract to deliver five engines and four large UUC thrusters for an Awilco Drilling newbuild rig.
Namely, Rolls-Royce will deliver five B33:45L8A diesel engines and four UUC high torque thrusters (3,800 kW).
Awilco also ordered dynamic positioning, automation, safety, thruster control, and navigation systems from Kongsberg Maritime along with real-time data support from Kongsberg's Information Management System (K-IMS).
Kongsberg will also provide a complete electro package including a hybrid electric power system with advanced battery technology.
Back in March, MHWirth was selected by Awilco for the delivery of the drilling equipment package, with options for further three packages.