Zennor buys Britannia stake from Mitsui
UK-based Zennor Petroleum has entered into a sale and purchase agreement with Mitsui E&P UK Limited (MEPUK) for the acquisition of an 8.97 percent working interest in the ConocoPhillips-operated Britannia field in the Central North Sea.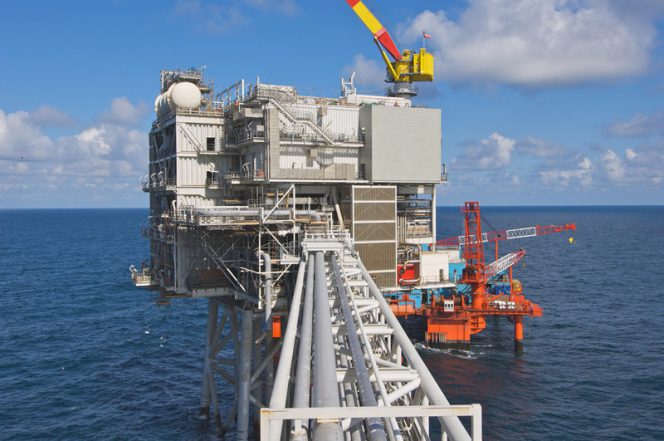 Zennor said on Monday that its wholly owned subsidiary, Zennor North Sea Limited, entered into the agreement with Mitsui for interest in UKCS licenses P.213 – Block 16/26a Area B as well as P.345 – Block 16/27b Area B.
The completion of the 8.97% Britannia field interest acquisition is subject to customary regulatory and partner consents.
The company added that the acquisition of the field interest was strategic for Zennor given its 100% operated working interest in the nearby Finlaggan Field.
Finlaggan is scheduled to be developed as a subsea tieback to the Britannia platform where Zennor is currently drilling two wells as part of the field development.
The acquisition also fits with the recently announced 30th Offshore Licencing Round awards where Zennor was successful with several 100% operated awards in and around the Finlaggan and Britannia fields. These awards include the Leverett Discovery in Block 21/03d, which may form a future potential tieback to the Finlaggan subsea infrastructure.
The effective date for the transaction, which doubles Zennor's net production to circa 5,000 boepd, is January 1st, 2018. As part of the transaction agreement, MEPUK will retain the majority of the decommissioning liability up to an agreed cap with Zennor being responsible for the balance.
Martin Rowe, Zennor's managing director, said: "We are delighted with this acquisition which is directly aligned to our Finlaggan project and wider corporate strategy.
"Creating core infrastructure hubs to deliver cost-effective production is central to our approach. The ability to leverage the Britannia infrastructure will provide Finlaggan and the wider portfolio acquired in the 30th Round with a cost-effective, fast-track route to production."
Britannia field
The 13,000-ft-deep Britannia field is located on the U.K. Continental Shelf Blocks 15/29a, 15/30, 16/26, 16/27a, and 16/27b, 130 miles northeast of Aberdeen in approximately 450 feet of water. The field began production in 1998.
The field has two manned platforms, the original Britannia drilling, production and accommodation platform and a smaller bridge linked platform was added later at its eastern end. Condensate is delivered through the Forties Pipeline System to the oil stabilization and processing plant, Kerse of Kinneil, near the Grangemouth Refinery in Scotland.
Natural gas is transported through a dedicated Britannia Gas Pipeline to the Sage gas processing terminal at St. Fergus, Scotland.
The operator, ConocoPhillips, developed the Callanish, Enochdhu, and Brodgar oil and gas fields as satellites.