ABS class Lingshui 17-2 platform launched in China
The world's first 100,000-ton deepwater semi-submersible production and storage platform, built to ABS Class, has been launched in China.
ABS said on Tuesday that the China National Offshore Oil Corporation (CNOOC) would now begin installation and commissioning on the platform, which is a key component of the Lingshui 17-2 Gas Field Development Project.
Matt Tremblay, ABS senior vice president of global offshore, said: "We are delighted to be able to support this important project. As the world's leading offshore Classification organization, ABS' extensive experience means we are uniquely well placed to support delivery of a project of such scale, complexity and significance to the Chinese offshore industry".
The platform has a maximum oil storage capacity of nearly 20,000 cubic meters of condensate for ship-to-ship offloading.
The Lingshui 17-2 field is the first self-operated, 1,500-meter deep-water gas field development project in China and is a landmark in Chinese offshore history.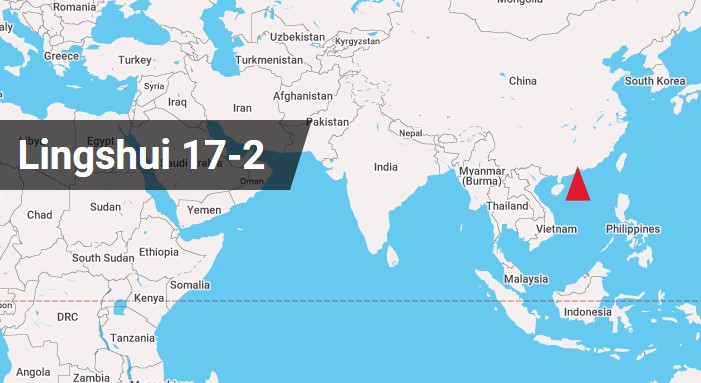 As for the platform for the project, it is the world's first deepwater semi-submersible production platform with condensate storage facilities. China's first wholly-owned and operated deepwater gas platform should start gas production in 2021.
The platform was built by Keppel subsidiary Keppel FloaTEC. Construction works on the project valued almost $3 billion started in November 2018.
Lingshui 17-2 is located in the South China Sea, off the Hainan Province. The subsea production system for the field consists of eleven horizontal subsea trees, four manifolds, topside and subsea control system, and a vertical tie-in connection system.
The static and dynamic umbilicals will link the subsea development to a new semi-submersible platform.
To remind, Allseas started laying subsea pipelines on the Lingshui 17-2 field development during the summer of 2020.
The Audacia vessel installed some 160 kilometres of subsea pipelines and multiple structures in water depths up to 1,500 metres, with the vessel Calamity Jane providing the support.
In late November last year, MacGregor delivered the riser pull-in system for the Lingshui 17-2 platform.