ABS greenlights Japanese fully autonomous ship framework
The American Bureau of Shipping (ABS) has issued an approval in principle to the fully autonomous ship framework named Action Planning and Execution System for full autonomous (APExS-auto).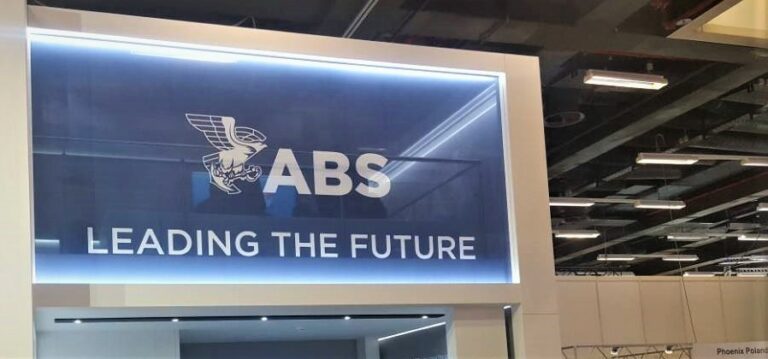 The system was developed by Nippon Yusen Kabushiki Kaisha (NYK), Monohakobi Technology Institute (MTI), and Japan Marine Science Inc. (JMS) as part of the fully autonomous ship program MEGURI 2040.
ABS worked with MTI and JMS to review the APExS-auto framework in accordance with the ABS Requirements for Autonomous and Remote-Control Functions. The APExS-auto framework is designed using a systems engineering approach to govern berth-to-berth autonomous navigation operations. It covers the full spectrum of operations from onboard activities to supervision activities in the remote operations center.
"ABS is leading the industry with comprehensive analysis and support of autonomous projects from pioneers like MTI and JMS. This is an exciting time for innovation and technology breakthroughs in maritime. ABS understands that autonomous systems are not stand-alone products but fully integrated with vessel infrastructure and the result of numerous advancements in a wide variety of mechanisms including sensors, imaging, connectivity, machine learning and application of systems engineering in ship design," said Patrick Ryan, ABS Senior Vice President and Chief Technology Officer.
"We are grateful for the AIP of our fully autonomous ship framework APExS-auto from ABS. We have been working on the system design of autonomous ships utilizing the Model-Based Systems Engineering (MBSE) approach, and believe that the AIP is significant in that it validates our thinking and approach in light of the framework of ABS, which has deep knowledge of the safety of complex systems, including autonomous ships, and in that it establishes a communication between us and ABS for the future practical application of the autonomous navigation system," said Dr. Hideyuki Ando, Designing the Future of Full Autonomous Ships (DFFAS)+Project Subdirector, Director, MTI Co., Ltd.
"Sufficient risk assessment is essential for the development and introduction of complex systems of systems such as autonomous ships. The development of an appropriate and reasonable risk assessment framework is necessary for the social implementation of autonomous ships, and we believe that this collaboration with ABS is a milestone towards this end," said Captain Satoru Kuwahara, DFFAS+Project Director, JMS Executive Officer and General Manager of Marine Technical Group.
The AIP provides a roadmap for autonomous vessels complying with the APExS-auto framework to qualify for possible ABS classification notations such as AUTONOMOUS (NAV, MNV, RO3) for navigation, maneuvering, collision detection and collision avoidance.
Since MEGURI2040's inception in 2020, several trials were conducted to realize autonomous sailing. These included the coastal containership which succeeded in the sea trial of autonomous sailing on January 24-25, 2022, and a car ferry owned by MOL Marine & Engineering in a voyage from the Tomakomai Port, Hokkaido Prefecture to the Oarai Port, Ibaraki Prefecture.
As part of the program, NYK, Mitsubishi Shipbuilding, and Shin Nihonkai Ferry Co. completed a demonstration test back in 2022 of the fully autonomous ship navigation systems on a large car ferry, in the Iyonada Sea from Shinmoji, Kitakyushuu City.
The framework has also secured AIPs from ClassNK and BV.