Advanced controls boost CETO wave device performance
Carnegie Clean Energy has improved the performance of its CETO wave energy device through the implementation of advanced controllers, increasing the energy extracted for 27%.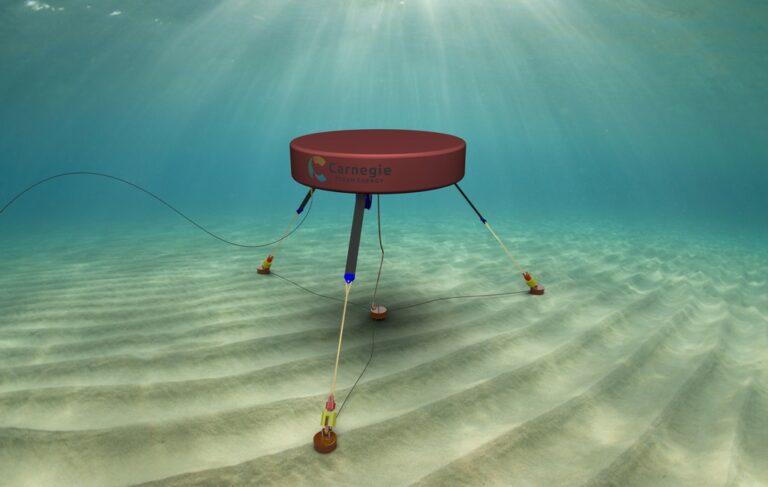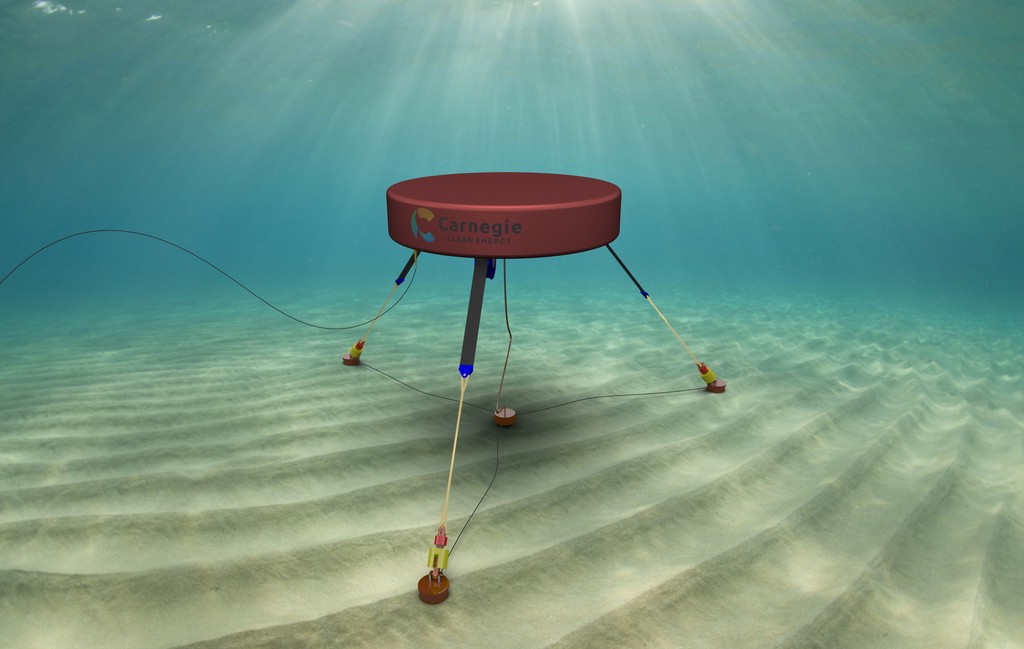 Advanced control has been one of the core innovation streams pursued by Carnegie's team over the last 18 months with multiple advanced controllers being developed internally and with partners.
The control algorithm has the critical function of tuning CETO to each incoming wave, to maximise extracted power, as well as minimise extreme responses.
These controllers instruct the power take-offs (PTOs) to set the tension in CETO's mooring lines which are resisting the wave forces imposed on the buoy. When set optimally, CETO can extract considerably more energy from each wave, Carnegie claims.
According to the company, the work is delivering significant improvements in CETO performance with recent analysis showing the suite of advanced controllers currently achieving up to 27% more energy than the baseline CETO controller.
The broader goal goes beyond just energy production and that is to reduce the cost of energy overall to make CETO more competitive in a wider array of markets.
Over the course of last year, Carnegie has collaborated with University of Adelaide on an efficiency aware Model Predictive Controller (MPC), Hewlett Packard Enterprise (HPE) on ReinforcementLearning-based controllers, as well as with French company IFPEN on a spectral controller.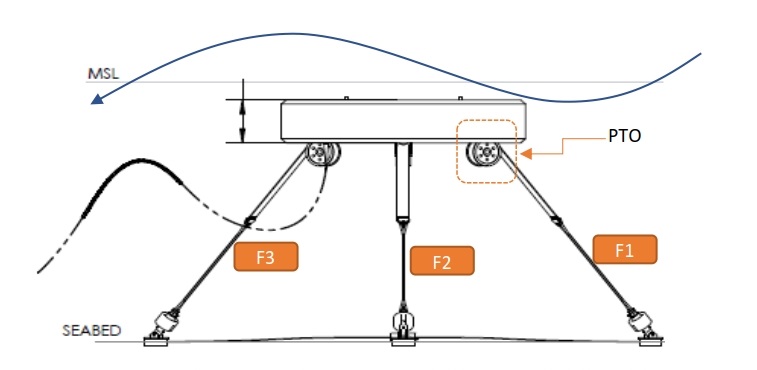 Internally, Carnegie has been working on an advanced version of the spring damper controller, which directly aims at reducing the cost of energy by minimising the cost of the PTO. In addition, the team has also been focusing on introducing elements of Artificial Intelligence into the MPC controller.
While improvements in energy performance translate directly to an equivalent reduction in the cost of energy, these controllers can additionally reduce CAPEX by capping forces and motions that drive the need for additional strength or travel length, Carnegie said.
Accordingly, there are promising controllers in development which while not delivering the highest energy performance improvements, are delivering high reductions in the cost of energy, according to the company.
Over the next few months, the team will continue to advance the most promising controllers in preparation for a physical tank testing campaign at a major international wave tank towards the end of the year.
The tank testing will include the operation of a CETO model using the best advanced controller(s) and will validate the extensive simulations and modelling work done and ultimately verify the performance improvements delivered by advanced control.
According to the company, the tank testing validation combined with the outcomes of the hydrodynamics and power take-off innovation streams expected in the next 6-9 months will support verification and validation of the outcomes of Carnegie's Digital Development Pathway.
Its ultimate goal is the delivery of a CETO design with step change improvements in both performance and cost that support the commercial pathway of the technology.