Allseas' Pioneering Spirit taking remaining Tyra jackets to recycling yard – gallery
Offshore contractor Allseas is in the process of completing its scope of work in the Tyra redevelopment project by delivering the final load of decommissioned offshore facilities to a recycling yard, using its heavy lift vessel Pioneering Spirit.
Allseas informed on Monday that Pioneering Spirit was on its way to Frederikshavn, Denmark to deliver two more jackets for recycling. Back in August 2020, this vessel removed the West Alpha and East Alpha structures from the Tyra field for TotalEnergies EP Danmark and its Danish Underground Consortium (DUC) partners, Noreco and Nordsøfonden.
According to Allseas, "the safe and swift removal" of the jackets concludes its involvement in the Tyra redevelopment project. The offshore contractor's role in this project covered engineering, preparation, removal and transport to specialist dismantling yards of the complete East Alpha and West Alpha platforms, flare jackets, IPF and monopile.
Following the removal of these jackets, Pioneering Spirit has removed more than 35,000 tonnes of offshore facilities from the Tyra field. Allseas says that 2022 has been a record year for this vessel as it has lifted and transported around 115,000 tonnes of new and decommissioned facilities for the offshore energy industry, deploying both the topsides lift and jacket lift systems.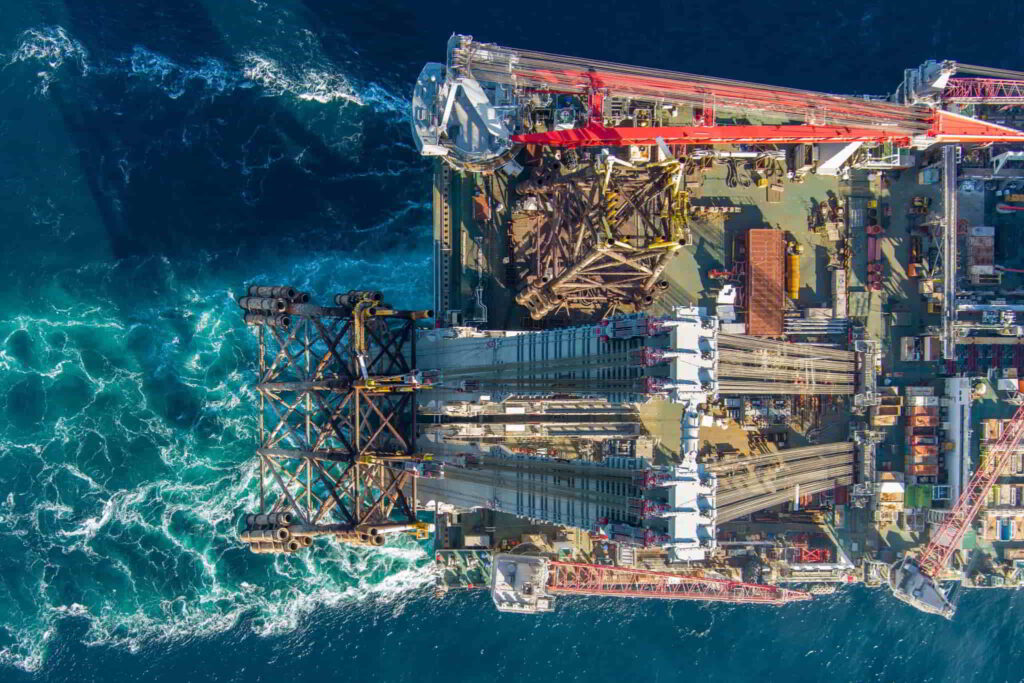 Regarding the redeveloped Tyra II, Allseas claims that it will secure continued production of natural gas with 30 per cent less CO2 emissions, contributing to the energy security of Denmark and Europe. As seven out of eight modules were already installed offshore this spring, the remaining module – Tyra East G gas processing module – for the Tyra redevelopment project set sail on 1 September from McDermott's facility in Batam, Indonesia.
Following a voyage of 8,700 miles, which is expected to take approximately one month, the module is expected to arrive at the Tyra field in the Danish North Sea, where it will be lifted and installed by the world's largest crane vessel, Sleipnir. Once the redeveloped Tyra II is back on stream, it is expected to deliver 2.8 billion cubic meters of gas per year, which amounts to 80 per cent of the forecasted Danish gas production.
When it comes to Allseas' recent deals, it is worth noting that the firm secured a major decommissioning contract earlier this month with TAGA UK for the removal and disposal of multiple Northern North Sea (NNS) facilities.