Alma Clean Power tests 6 kW direct ammonia fuel cell system
As part of its mission to develop modularized solid oxide fuel cell (SOFC) systems for applications in the ocean space, Norway-based clean power solutions provider Alma Clean Power has performed trials on a 6 kW direct ammonia fuel cell system.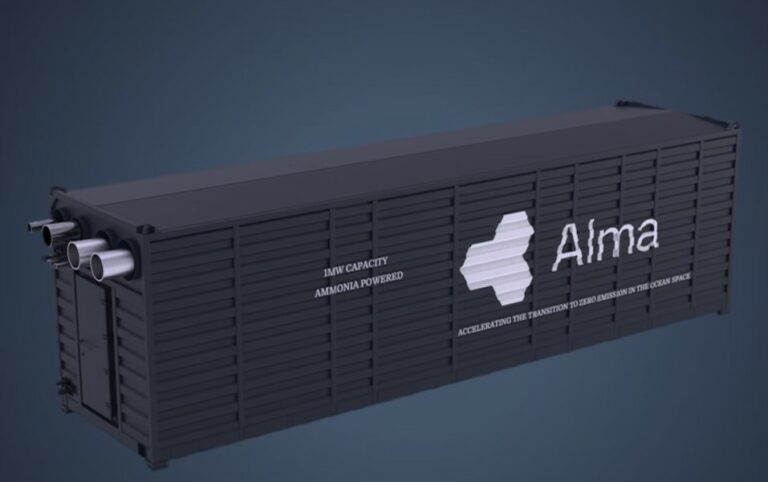 The company said the 6 kW unit is the first building block of a complete 100 kW SOFC module, noting that the test validates the company's design of a direct ammonia fuel cell (DAFC) system, delivering an electrical efficiency of 61-67%.
Bernt Skeie, CEO of Alma Clean Power, claimed: "To our knowledge, this is the highest power output ever demonstrated with direct ammonia solid oxide fuel cells."
Rune Tveit, Project Manager, noted: "It's rewarding to see the system operate with stable operation and consistent electricity generation. To gain knowledge and fine-tune the setup, testing will continue throughout the summer. After that, we will proceed with the assembly and testing of a complete 100 kW module which will serve as the foundation for larger ship installations."
According to Alma, its technology enables the direct feeding of ammonia into the fuel cell system, bypassing the need for any energy-intensive pre-treatment that converts the fuel into hydrogen prior to electricity production, and it also has the potential to make ammonia-operated maritime energy systems economically viable for ship owners.
Alma said its SOFC system is currently operating seamlessly 24/7 and is monitored remotely with a sophisticated safety and control system.
To note, the SOFC modules are combustion-free with no rotating parts. They are designed to operate autonomously without any maintenance need for long intervals.
Follow Offshore Energy's Clean Fuel: