APM Terminals Launches The Gothenburg Gateway
Terminal operator APM Terminals Gothenburg has launched The Gothenburg Gateway, a new concept in Swedish logistics.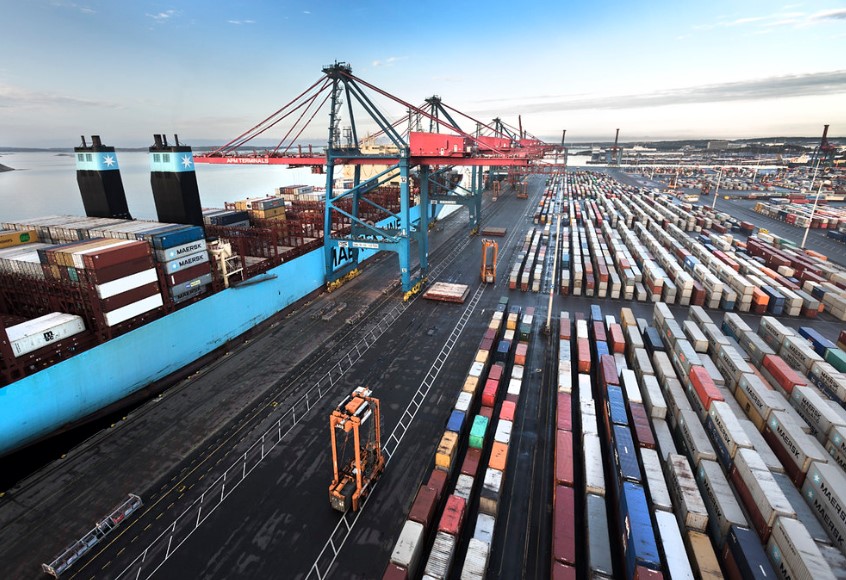 With this move, the company ensured that a container placed on a freight train anywhere in Sweden is loaded onto a large ocean-going vessel within 48 hours. Additionally, the approach is expected to reduce the transit time to Shanghai by at least a week.
The Gothenburg Gateway combines fast, efficient freight trains from all over Sweden to Gothenburg, an efficient container port that loads between trains and ships, as well as more ocean-going vessels calling the port.
"Via The Gothenburg Gateway it should take a maximum of 24 hours to reach Gothenburg by freight train, and a maximum of 48 hours in total to place a container on an ocean-going vessel," Henrik Kristensen, CEO APM Terminals Gothenburg, said.
Asian markets one week closer
"We analyzed how long it takes for a container to reach Shanghai – an important Asian market for Sweden. The Gothenburg Gateway will help reduce this time by at least one week, as well as offering an efficient and climate-smart solution."
In the future, APM Terminals wants to service Sweden with three ocean-going vessels per week in order to provide the most competitive delivery solution.
"We now want to take the next step and further develop our port, develop logistics to and from the port, and develop logistics solutions around the port," continues Kristensen.
"The Gothenburg Gateway is a concept to ensure future growth for Swedish industry and trade," he concludes.
During the launch of the concept, the mayor of Gothenburg, Axel Josefson, said that he believed the initiative in Gothenburg should be given priority. He emphasised the importance of planned investments for dredging and the rail network happening as soon as possible.