As supply crunch hits Europe, Trillion bankrolled for natural gas production ramp-up
While Nord Stream and other pipeline closures take their toll on domestic supply, leaving Europe to scramble amid a gas supply crunch, Canada's oil and gas producer Trillion Energy is hoping to alleviate the energy crisis by scaling up natural gas production in the fourth quarter of 2022 through programmes for which it has secured the required funding.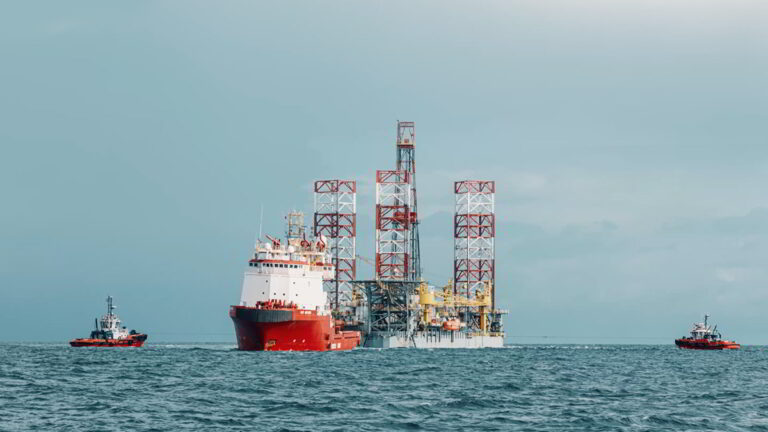 Midway through the drilling of its first new well in the multi-well development with the Uranus rig at the SASB natural gas field in the Black Sea offshore Türkiye, Trillion disclosed on Tuesday that it was fully funded to execute the initial seven-well development programme along with additional 10 wells, using cashflow generated from the first seven wells.
The Canadian player confirms that the natural gas production at the SASB field is expected to start in November 2022, "supplying vital new natural gas to the region." Moreover, the firm sees this supply as "imperative," since multiple gas sources on which Europe previously depended are going offline.
As a reminder, four gas leaks were recently reported by Denmark and Sweden on the Nord Stream I and II pipelines, connecting Russia and the European Union (EU). This was suspected to be a result of "deliberate actions" after the Norwegian and Swedish seismic institutes confirmed that two underwater blasts preceded the leaks, turning the inquiry into a sabotage probe. The leaks, which were stopped this weekend, came shortly before the inauguration ceremony for the Baltic Pipe project, set to deliver Norwegian gas to Poland via Denmark.
Europe was trying to tackle the gas crunch even before this incident as neither of these two pipelines, which suffered explosions last week, has been in operation since Russia shut Nord Stream 1 at the end of August and German chancellor Olaf Scholz halted the process of certifying Nord Stream 2 earlier this year due to the Ukraine crisis.
This gas supply crunch is also compounded by the reduction of production from the Groningen field, owned by ExxonMobil and Shell, to less than 2 BCM for 2023 – down from 4+ BCM for 2022 due to the orders from the Dutch government. In addition, Russia cut gas supplies last week to Italy, reduced Moldova's gas supply by 30 per cent and announced the closure of the pipeline going through Ukraine to Europe.
Taking all this into consideration, Trillion Energy highlights that it has natural gas pipeline and facilities onshore Türkiye which are not dependent upon the gas transport systems experiencing problems in other parts of Europe. The Canadian firm outlines that the SASB development will provide "much-needed natural gas during times of acute shortages at $30+/mcf current pricing."
Commenting on this, Arthur Halleran, CEO of Trillion Energy, remarked: "Trillion Energy is pleased to bring new production online for heating and power just in time for the cold winter months. We are very excited that our first two wells are on schedule for completion and supply of natural gas by November this year. The SASB region of the Black Sea has promising potential to supply much more gas to Türkiye and Europe as more production is brought online."