Atlantis targets £20M cash raise
Edinburgh-based developer Atlantis Resources is looking to raise £20 million via share placing ahead of the completion of the proposed reverse takeover by GFG Alliance company SIMEC.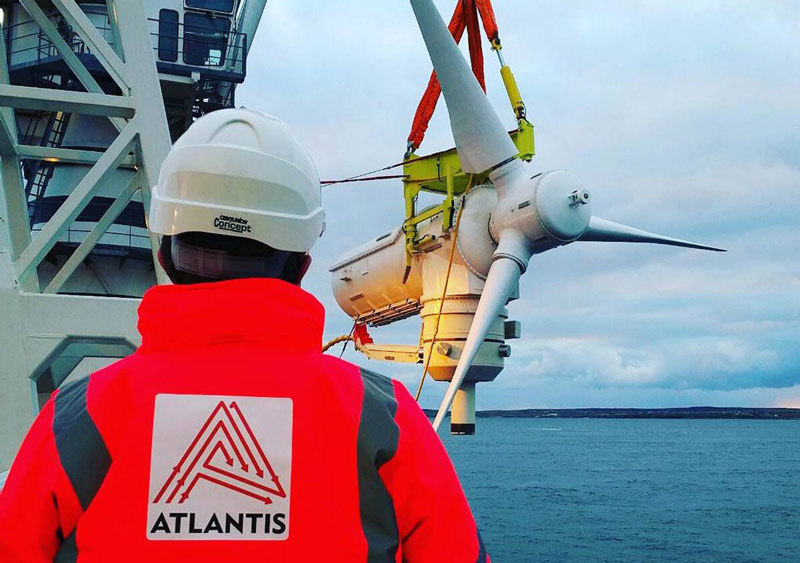 Atlantis said it plan to use the proceedings of the placing to finance the Front-End Engineering Design (FEED) study for the conversion of SIMEC's Uskmouth power station, which is expected to cost approximately £5 million.
The conversion of the plant, could be completed within 18 months of final investment decision expected to be made in mid-2019, upon which the plant could complete commissioning and enter into commercial operations by the end of 2020.
Upon the completion, the 220MW of capacity at the power station will be converted to use a waste derived energy pellet instead of coal, in a process expected to cost £185 million.
Aside for Uskmouth power station, the placing will also be used for tidal project and technology development, as well as to discharge up to £3.87 million of debt, Atlantis informed.
The proposed placing is for little over 57 million shares, at 35 pence per share.
Due to the reverse takeover process with SIMEC, Atlantis shares are currently suspended but are expected to resume trading on AIM on June 15, when the acquisition is due to be completed.
The share placing is being conducted by Cantor Fitzgerald and Macquarie through an accelerated bookbuilding process. The result of the placing is expected to be announced later today, May 21, 2018.
To remind, in December 2017, the international energy, infrastructure and natural resources group SIMEC signed a conditional agreement with Atlantis to acquire 49.9% of tidal energy developer's share capital.
In turn, Atlantis agreed to acquire the entire issued share capital of SIMEC Uskmouth Power Limited, the owner of a power plant in South Wales.