Australian wave energy firm picks new chief
Australia-based wave energy company Wave Swell Energy has appointed Paul Geason as its new chief executive officer (CEO).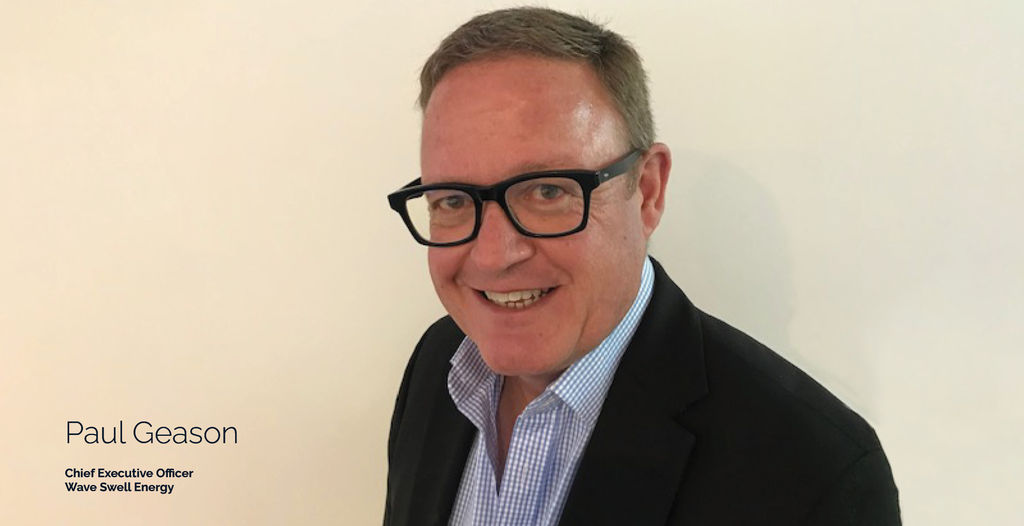 Effective from 7 February, 2022, Geason brings more than 25 years of experience to the post, having held executive leadership positions in large publicly listed companies, government owned enterprises, and emerging pre-IPO businesses in the communications, technology, and energy sectors in Australia and the USA.
Geason succeeds John Brown, who led the team at Wave Swell Energy over the past two years and who will be continuing to work with the company as its chief operating officer.
Throughout his career, Geason successfully developed and commercialized technologies and products in these sectors.
He has led the marketing, sales, and delivery of products and services through B2C and B2B channels and has extensive experience developing effective relationships with large complex enterprise and government customers and partners.
"Paul shares our passion and belief in wave energy becoming a core part of the renewable energy mix that is required to enable a sustainable, reliable, and affordable transition to clean energy around the world.
"Paul's appointment reflects the progress that Wave Swell Energy has made and heralds the opportunity that now awaits.
"As Wave Swell Energy transitions from proving its unique wave energy converter technology on King Island to the commercialisation of its technology and the development of a pipeline of project opportunities, we consider Paul the ideal candidate to lead the enterprise," the company said in a statement.
To remind, Wave Swell Energy installed its 200kW wave energy unit – the UniWave200 – early in 2021 on King Island, offshore Tasmania. It fed first electrical energy into the Hydro Tasmania grid on June 18, 2021.
---
Follow Offshore Energy – Marine Energy
---