Award Ceremony: Best Innovation Award
The programme for the first day of Offshore Energy 2020 was concluded with the award ceremony for the Best Innovation. The overall winner this year is a Dutch start-up FLASC for its hydro-pneumatic energy storage system.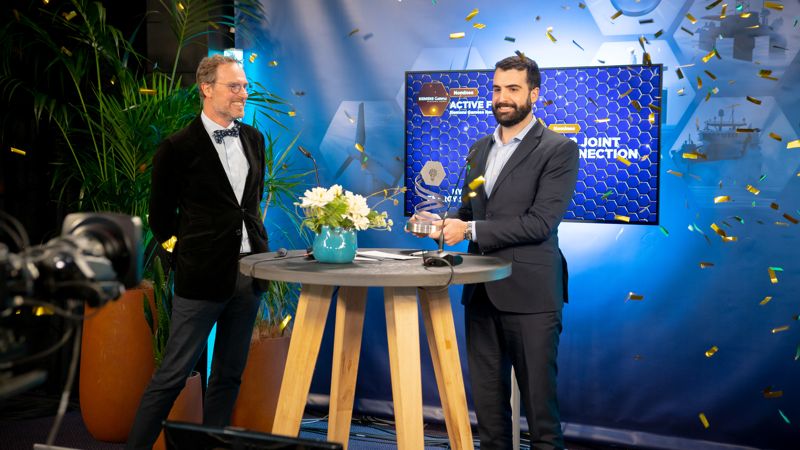 The Best Innovation Award highlights the best innovation in the entire offshore energy market in the last two years (2019 and 2020).
The jury made up of industry experts, business executives and academics, as well as the votes cast by the general public, selected the winner out of three nominations presented.
The winning innovation – the FLASC's energy storage technology tailored for offshore applications is primarily intended for short- to medium-term energy storage in order to convert an intermittent source of renewable power into a smooth and predictable supply.
The solution addresses a fundamental problem related to the integration of large-scale renewable energy production into conventional energy systems: the mismatch between energy supply and demand.
The award was accepted by FLASC Founder and CEO Daniel Buhagiar.
"I'd like to thank the jury for the nomination and the award. As a small start-up these things mean a lot, because they're like a nice pat on the back that you're on the right track – and sometimes you do need that. We're now looking forward towards the next steps of getting this idea operational", Buhagiar said.
Other nominees for the Best Innovation Award were Siemens Gamesa for Active Filtering, and Van Oord for Slip Joint Connection which both presented their innovations before the winner was unveiled.