Basque start-up finds industrial partner for wave prototype

Spanish Grupo JIS has acquired a stake in wave energy developer Arrecife Energy Systems under an agreement that will result in the build-out of the latter's first wave energy prototype.
JIP Group, or Jauregui Industrial Services in its full name, will participate in the manufacturing of Arrecife Energy's prototype through its engineering company Tacomi.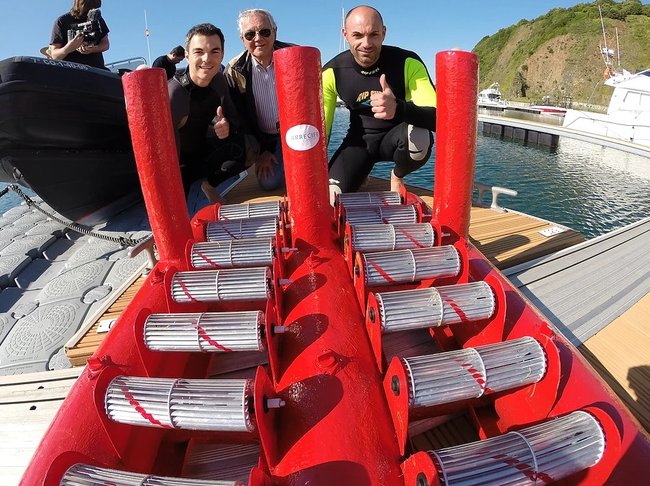 The agreement between the Basque start-up and Grupo JIS – parent of a group of companies specialized in the study, development and implementation of technical solutions and the design of new production lines – was signed mid-June 2018.
The deal sets out plans for Tacomi to take charge of manufacturing and assembling of the first Arrecife system, which is expected to be put to trials be tested for the first time during the summer of 2019, the company informed.
Jagoba Artetxe, Tacomi's CEO, said: "Renewable energies will have a growing role throughout the following years, and that's why we believe that investing in Arrecife is an opportunity to invest in one of the energies of the future."
Arrecife Energy has developed a device that simulates the natural behavior of coral reefs and their efficiency in absorbing wave energy. The scaled version of the device was recently tested in real-sea environment off Spain.
To remind, the company was also a finalist at the MIT Water Innovation Prize and winner at the 2017 Global Marine Technology Entrepreneurship Competition in Boston, while also obtaining €50,000 from the European Union and the Excellence Seal from the European Commission for its wave energy system.