Bombora WEC cell module reaches assembly workshop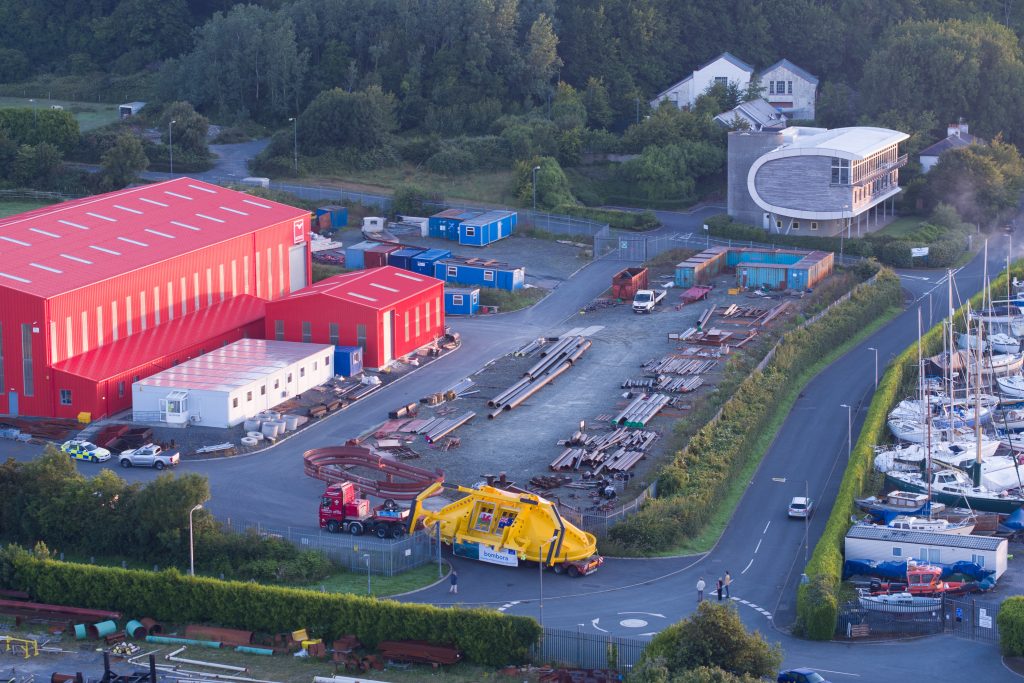 Bombora's mWave wave energy converter 'cell module' structure has been delivered from the fabrication workshop of Altrad Services to the assembly workshop at Mainstay Marine Solutions.
The full-scale 'cell module' is part of a Wales-built innovative marine energy solution.
The cell module transported on Sunday is the first of four 15-meter-long, structures that form Bombora's 75-meter-long, subsea mWave.
It is also a key component of Bombora's 1.5MW mWave Pembrokeshire demonstration project.
The project should eventually launch offshore in the first half of 2021.
The patented cell module presents a further step change from previous approaches to wave energy capture, Bombora says.
How it works
A rubber membrane covers each cell module.
As waves pass over mWave, under-water pressure increases, causing the rubber membranes to compress in sequence, forcing air inside the membranes along a duct and through a turbine spinning a generator converting this rotation into electricity.
The number of mWave cell module's can go up to suit the site location and generate more energy.
Next up
Bombora's first grid connected project will have 20 cell modules and generate 3.0MW.
The company is now at the assembly phase of the 1.5MW mWave Pembrokeshire project.
It gets support from a £10.3-million European Regional Development Fund (ERDF) grant through Welsh Government.
Bombora also plans to export the knowledge from this project to support marine energy projects around the world.
Furthermore, Bombora is progressing a 3.0MW grid connected wave park project in La Santa, Lanzarote.
It also has further opportunities in the Spanish Canary Islands, Japan, Ireland and Australia.
Related news
List of related news articles