Boskalis commissions first electric dredger
As of the middle of December 2022, Boskalis Nederland has been operating a new completely electric cutter/profile suction dredger.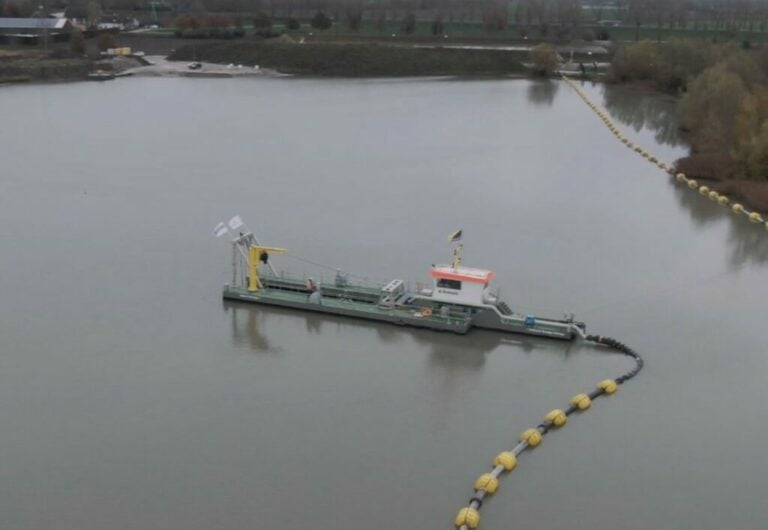 The "BOKA E-Dredge 1" can do the job with a permanent shore connection and is therefore completely emission free.
Currently, the dredger is making her first meters in the city of Oosterhout in the Netherlands as a profile suction dredger. In the next 10 years Boskalis is going to extract sand from this small lake called the "Put van Caron".
The good part of this suction dredger is that she can be simply converted to a profile suction dredger and the other way around. This way the dredger is multifunctional for several jobs.
Also, the "BOKA E-Dredge 1" is easy to transport on trucks and can be used on several locations during the year.
The new dredger is not the first "green" initiative for the company.
Striving for an emission-free work environment, Boskalis has already invested heavily in electrical cranes, backhoes and asphalt processing machines for their projects.