BP sells petrochemicals business for $5Bn 'to succeed through energy transition'
Oil major BP has agreed to sell its global petrochemicals business to INEOS for a total consideration of $5 billion. It is the next strategic step in focusing portfolio as part of reinventing BP.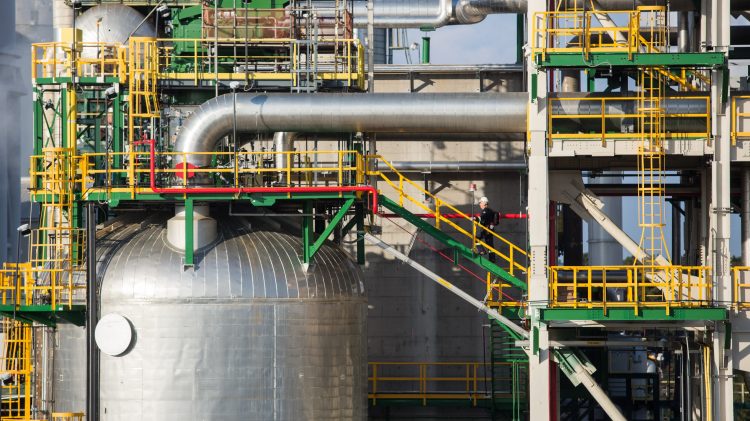 The agreed sale, the next strategic step in reinventing bp, will further strengthen bp's balance sheet and delivers its target for agreed divestments a year earlier than originally scheduled, the oil major explained on Monday.
Under the terms of the agreement, INEOS will pay BP a deposit of $400 million and will pay a further $3.6 billion on completion.
An additional $1 billion will be deferred and paid in three separate instalments of $100 million in March, April, and May 2021 with the remaining $700 million payable by the end of June 2021.
Subject to regulatory and other approvals, the transaction is expected to complete by the end of 2020.
Bernard Looney, BP chief executive officer, said: "Today's agreement is another deliberate step in building a bp that can compete and succeed through the energy transition".
BP's petrochemicals business is focused on two main businesses – aromatics and acetyls – each of which has technology and manufacturing plants.
In total, the businesses have interests in 14 manufacturing plants in Asia, Europe, and the US and in 2019 produced 9.7 million tonnes of petrochemicals.
Looney added: "Strategically, the overlap with the rest of bp is limited and it would take considerable capital for us to grow these businesses. As we work to build a more focused, more integrated bp, we have other opportunities that are more aligned with our future direction.
"Today's agreement is another deliberate step in building a bp that can compete and succeed through the energy transition".
In total, the businesses included in the transaction currently employ over 1,700 staff worldwide, expected to transfer to INEOS on completion of the sale.
This agreement means that bp has now agreed $15 billion of divestments and other disposals through 2019 and 2020 to date, an amount originally expected to be reached by mid-2021.
Reinventing BP
As reported last February, BP has set a new ambition to become a net-zero company by 2050 or sooner, and to help the world get to net zero.
In order to deliver this, BP has decided to fundamentally reorganize to become a more focused and more integrated company.
Under the plans, BP's existing, largely autonomous business segments – upstream and downstream – will be dismantled and the group reorganized globally into a more focused and more integrated entity, comprising 11 teams. The heads of these teams will make up BP's new leadership team.
As part of its plans to make the organization smaller and fit for the energy transition, which were accelerated due to the coronavirus crisis, BP has also recently said it will be reducing its global workforce by 10,000 this year.
BP's current global workforce totals around 70,000.