Brazilian player keeping its stake in Petrobras-operated gas field
Brazilian oil and gas company PetroRio has decided to keep its interest in the Petrobras-operated gas field offshore Brazil as the previously set conditions for the sale to another company have not been fulfilled.
Back in November 2020, PetroRio entered into an agreement with Gas Bridge for the sale of its 10 per cent interest in the Manati field for R$144.4 million ($25.97 million). Gas Bridge also reached separate agreements with Enauta and GeoPark to buy their stakes in the Manati field while Petrobras put its stake in the field up for sale in May 2020.
At the time, PetroRio reported that the transaction would depend on conditions precedent, listing the success of Gas Bridge in the acquisition of Petrobras' Manati operation as one of these conditions.
In an update on Tuesday, PetroRio informed that it had formally notified Gas Bridge of the SPA termination, which aimed to sell the 10 per cent interest in the Manati field, once the long stop date had been reached with no satisfaction of the conditions precedent.
The company further added that it "remains confident on the field's future, especially given the recent gas market outlook. Nevertheless, it does not preclude possible further transactions involving Manati."
The announcement came on the heels of Enauta's statement from January 2022, confirming its intention to retain its interest in the Manati gas field as the conditions required for the completion of the sale were also not met.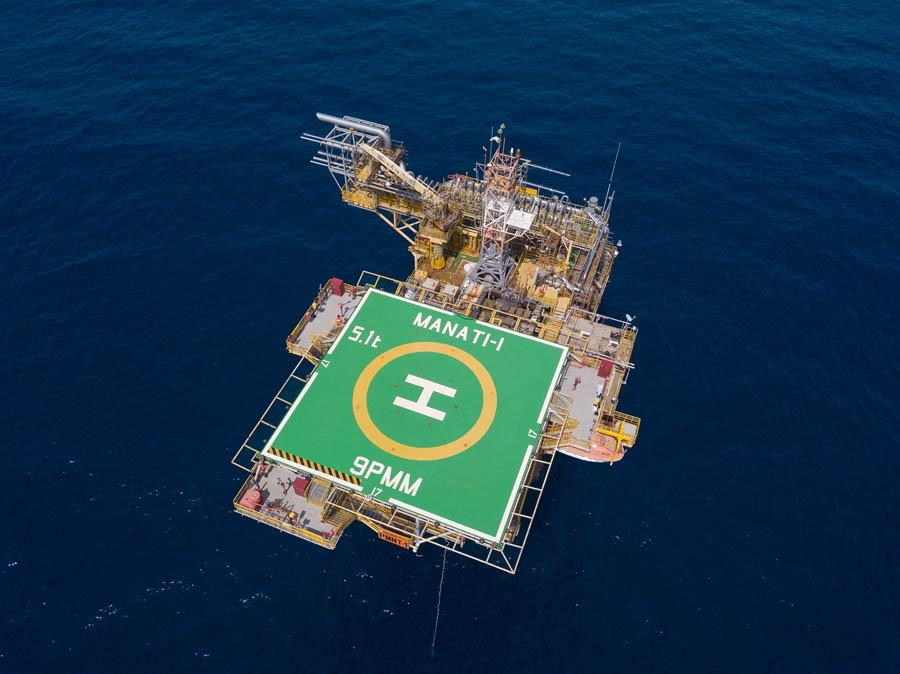 Located in the Camamu-Almada Basin, in the state of Bahia, the Manati field is one of the largest non-associated natural gas fields in Brazil. In addition to gas, the field also produces condensate. The field's wells are connected by subsea lines to the PMNT-1 platform and gas flows from there through a 36 km pipeline to the Compression Plant (SCOMP), where it is compressed and travels another 89 km to the Processing Plant (EVF).
The field is operated by Petrobras, which holds a 35 per cent stake in the field, while its partners are Enauta Energia with 45 per cent interest, GeoPark LTDA and Petro Rio Coral Exploração Petrolífera LTDA, which hold 10 per cent each.
The production from the Manati field had to be stopped on two different occasions last year due to technical issues. A small gas leakage caused the first incident, which was reported in September 2021. Following repairs, the production was re-started in October.
December 2021 brought the second issue related to the closure of the export pipeline's subsea valve, which was fixed later that month to enable the resumption of production from the field.