British tidal energy specialist to provide technical advice for projects in Indonesia
British tidal energy specialist SBS has signed a contract with Indonesia's state-owned Prima Layanan Nasional Enjiniring (PLNE) for the provision of technical advice for tidal energy projects in the world's largest archipelagic state.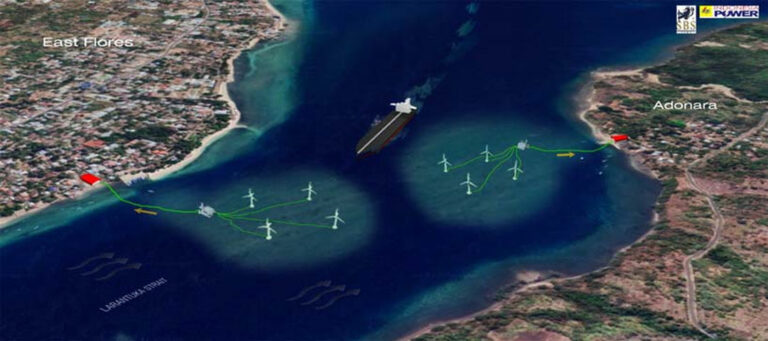 Under the contract with PLNE, a subsidiary of state-owned electrical PLN, SBS will provide advice on tidal energy technology, offshore installation operational expertise, as well as information on the selection of proven, grid-connected, site-operational tidal turbine generators.
In addition, SBS will provide database and class-compliance requirements with relevant tidal industry and associated standards and code, definition of tidal turbines' manufacturing materials which are suitable for the extreme oceanic environment, standard operating procedures for their manufacturing in Indonesia, and long-term operational and maintenance support.
SBS Group's chairman and CEO, Michael J. Spencer, said: "This contract is another positive example of the professional relationships SBS has developed and maintained with respected government and local enterprises over many years in Indonesia.
"We are honoured and grateful to PLNE for this valued contract. Our commitment is to deliver the specified scope to the best of our professional ability, knowledge and experience. The award of this valued contract as technical advisor – tidal projects with PLNE will bind the participating companies together with PLN Indonesia Power (IP), adding confidence and commitment to the joint-development of sustainable, renewable, tidal energy projects in Indonesia on behalf of IP and PLNE's parent, state-owned electrical offtake company, PT Perusahaan Listrik Negara (PLN), in support of the Indonesian government's decarbonization plan."
PLNE's Pak Wismanto Setyadi added: "PLNE is very pleased to receive this tidal energy expertise, technology assessment guidance data and associated capacity-building support in renewable, zero-emissions tidal energy from the UK for our team which selected for tidal energy projects. This will provide confidence as we look forward to build the marine energy industry for Indonesia."
In addition to the above mentioned, capacity-building for the selected PLNE team will include industry and academia collaboration, facilitated by SBS' initiative CEARS (Centre of Excellence for Academic Research Studies in Marine Renewables) in order to deliver and maintain zero-emissions future, powered by Indonesia's marine energy industry.
Subscribe and follow
Offshore Energy – Marine Energy LinkedIn