Indonesian utility appoints SBS as technical advisor for tidal energy projects
State-owned PLN Indonesia Power (IP) has appointed British tidal energy specialist SBS as its technical advisor for tidal energy projects in Indonesia.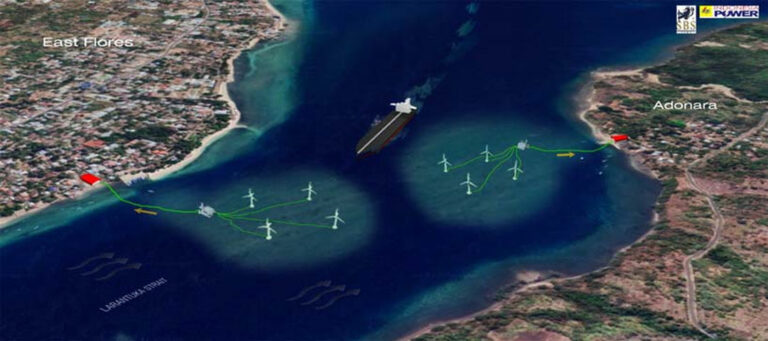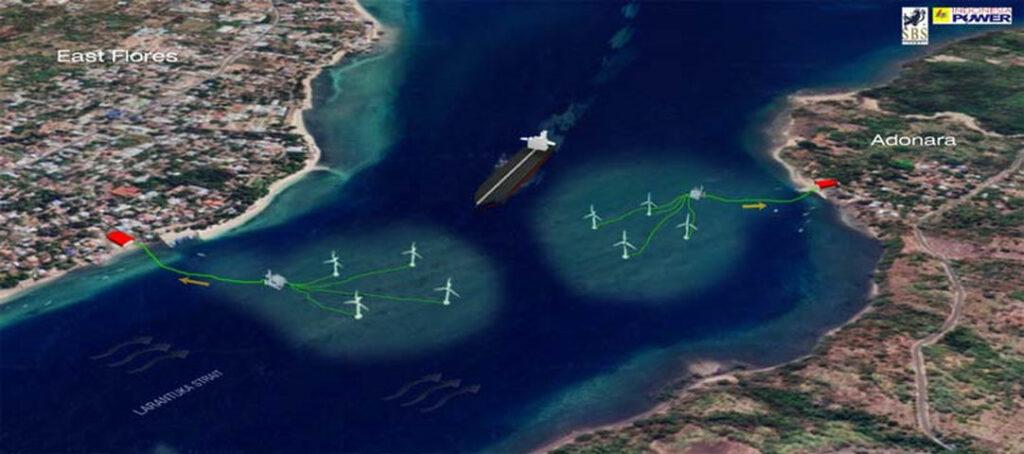 According to SBS, it will be tasked with providing techno-operational expertise during the assessment of tidal-stream ocean resources around the Indonesian archipelago, and advise on selection of suitable, proven, grid-connected, site-operational tidal turbine generators.
Also, the company said it will work to provide database compliance documents with relevant tidal industry and associated standards, manufacturing materials and construction, SOPs for manufacturing, installation, and O&M, where such industry/engineering requirements and procedures for tidal turbine array-deployment activities are essential to safely secure IP's future tidal energy developments for Indonesia.
Michael J. Spencer, SBS Group's chairman and CEO, said: "This assignment is another positive example of the professional relationship between IP/SBS toward furthering of IP's tidal energy developments in Indonesia.
"We are honored and grateful to IP for this valued assignment which we shall deliver to the best of our professional ability, knowledge and experience.
"The award of this valued assignment as IP's technical advisor – tidal projects, will bind the partnership together tightly, adding confidence and commitment to the joint-development of sustainable, renewable, tidal energy projects in Indonesia on behalf of IP's Parent, state-owned electrical offtake company, PT PLN (Persero), in support of the Indonesian government's decarbonization plan."
Commenting on the technical advisor assignment, IP's director of business development and commerce, Bapak Bernadus Sudarmanta, said: "Indonesia Power as Genco has challenges to developing any kind of renewable energy resources to electric power generation, including tidal energy as well. We need support from many relevant parties and professionals in tidal energy to unlock the very big potential for Indonesia."
In addition to the above mentioned standards, code and SOPs, the assignment will also include a world-wide review of tidal energy converters from concept design stage to site-proven devices, where these relate to Indonesia's requirements.
This will include tidal turbine generator techno-economic comparisons, as well as HR capacity-building development for the IP team, which will also focus on industry/academia collaboration, facilitated by SBS initiative, CEARS (Centre of Excellence for Academic Research Studies) in marine renewables.
The CEARS initiative will also facilitate an exchange of UK/Indonesia students and lecturers from 10 CEARS-partner universities, to bolster the knowledge transfer and secure future technology improvements for Indonesia's marine energy industry.
To remind, SBS completed the feasibility study for a planned megawatt-scale tidal energy project in the Larantuka Strait in Indonesia back in April 2022.
Three months later, SBS and IP informed they received expression of interest (EoI) from UK Export Finance Agency (UKEF), confirming multi-million dollar project development financing for a tidal power scheme in Larantuka Strait.
Subscribe and follow
Offshore Energy – Marine Energy LinkedIn