Bureau Veritas completes first remote inspection and survey on Bourbon vessel
Bureau Veritas (BV) has completed the first remote inspection and audit survey using Kongsberg's DP Digital Survey solution on Bourbon Explorer 508, an OSV stationed off Angola.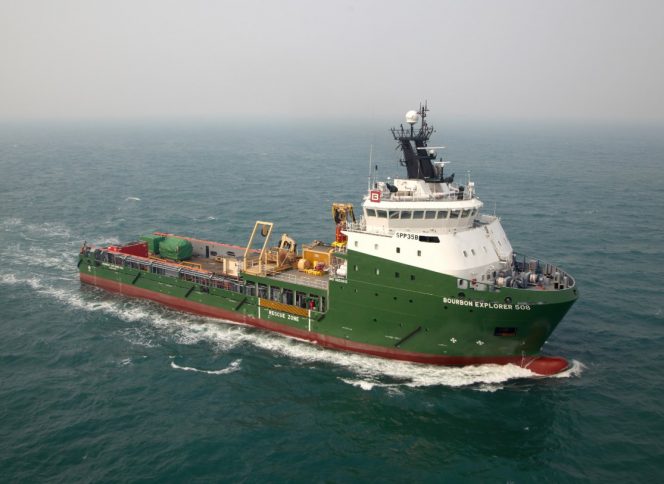 ---
MAC, a Bureau Veritas company specialized in DP (dynamic positioning) systems, assisted Bourbon and Kongsberg Maritime to ensure the functionality, availability, and reliability of the survey system.
BV said that the ability to remotely survey the data output from the Kongsberg's solution was a first for the industry and a further step towards ever smarter ships.
The DP Digital Survey is a digital tool running on an industrial data management system that ensures data consistency to verify onboard systems. It acquires the information directly from the ships' control systems and delivers it to the auditors via secure cloud infrastructure and provides real data of test completion evidence, not just photographs and video recordings.
Eivind Alling, VP of digital performance at Kongsberg Maritime, said: "This collaboration allows us to strengthen our core products by offering our customers tools that will reduce their OPEX and streamline their operations."
Frederic Moulin, Bourbon operations director, added: "This project greatly contributes to our Smart shipping program ambition; to capitalize on the digital revolution in order to stand out through a connected fleet and to reduce our operational costs. With our partners, we are ready to extend this Digital DP Survey to sister-ships in the next months and plan for further deployment later."