C-Power opens its doors for 'ocean energy-friendly' organizations
US-based marine energy company C-Power has launched a program which offers organizations diverse opportunities at varying levels of resource commitment to bring ocean energy into their innovation roadmaps.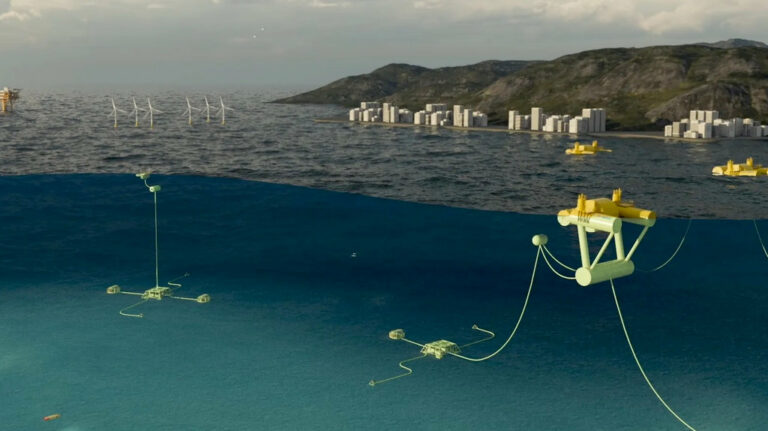 C-Power's Partner Engagement and Co-Development (PEC) Program is said to offer organizations diverse opportunities to bring commercially ready ocean energy onto their innovation roadmaps.
Namely, the participation gives potential partners preferred access to field demonstrations of C-Power's systems, powered by wave energy, and opportunities to co-develop the next generation of offshore services, according to the company.
These services are expected to enable lower capital and operating costs, reduced operational complexity, less shore dependency, decreased carbon intensity, and increased environmental and human safety.
C-Power's PEC Program provides flexible entry points and tailored pathways to explore the company's solutions as part of the roadmap for participating organizations, including assessment and commercial pathways.
To remind, C-Power has developed two products that use wave energy to power their operations, or to provide power for other various applications. The company's SeaRAY device is an autonomous offshore power system (AOPS) that provides in-situ power, energy storage, and real-time data and communications support, expected to advance the ocean economy toward a future of autonomous, connected and resident technologies.
C-Power is currently preparing for the demonstration of a 20kW SeaRAY AOPS at the US Navy's Wave Energy Test Site (WETS).
The StingRAY technology, on the other hand, is expected to deliver cost-effective, utility-scale renewable energy by exploiting the power of the waves.
Applications include providing power for isolated island or coastal communities that currently rely on diesel-powered generators or other forms of fossil fuel-based power generation, connecting to utility electric grids that seek to transition to clean energy, and powering private microgrids for offshore business operations.
Subscribe and follow
Offshore Energy – Marine Energy LinkedIn