Canada welcomes 1st zero-emission, electric ferry
Following a 20-week retrofit, Marilyn Bell I ferry is now the first electric ferry service in Canada to be powered by a zero-emission, lithium-ion power and propulsion system containing no diesel components.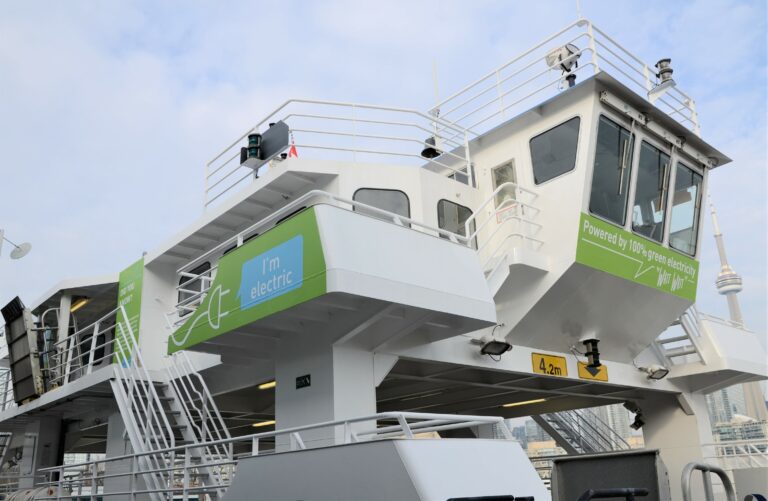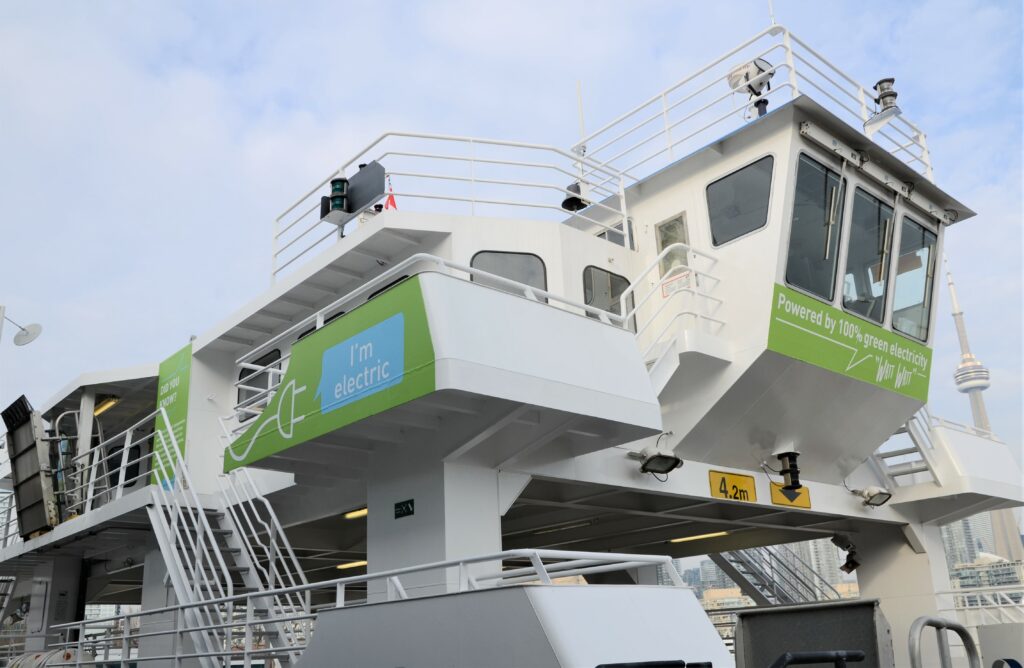 The ship connects passengers, vehicles and supplies to Billy Bishop Toronto City Airport.
On 15 December, PortsToronto, owners and operators of Billy Bishop Airport, celebrated the return to service of the Marilyn Bell I following its conversion to 100 per cent electric power.
In operation since 2010, and upgraded to bio-diesel fuel in 2018, the vessel's diesel generators and engines were removed in 2021 to make way for a new electric power and propulsion system and a suite of lithium-ion batteries fueled by 100 per cent Bullfrog Power renewable electricity.
Powered entirely by electricity from clean wind and solar sources provided by Bullfrog Power, the retrofitted Marilyn Bell I has eliminated greenhouse gas emissions from the ferry operation, reducing the airport's direct emissions by approximately 530 tonnes per year.
In addition to operating more efficiently and eliminating related air emissions, the retrofitted vessel builds on the airport's Noise Management Program, as it will operate far more quietly, reducing related noise in the surrounding community.
"In removing all fuel components of the Marilyn Bell and replacing with lithium-ion batteries we will eliminate all GHG emissions related to the operation of the ferry – Clean. We will power these lithium-ion batteries with 100% Bullfrog Power – Green. And we will significantly reduce the noise associated with ferry operations – Quiet," Geoffrey Wilson, Chief Executive Officer, PortsToronto, commented. 
 "The conversion of the Marilyn Bell ferry to fully electric power is an important milestone for Billy Bishop Airport. This made-in-Canada retrofit will help ensure this critical transportation link between downtown Toronto and the island is clean, efficient, and reliable for years to come," Caroline Mulroney, Ontario Minister of Transportation, said.
The conversion of the airport ferry to electric power is one of Billy Bishop Airport's key capital projects and amounts to approximately $3.8 million.
Three Canadian companies that share PortsToronto's vision for sustainable operations were selected for this project. As developers of the winning concept and proposal, St. Catharines-based marine electrical engineering firm Canal Marine & Industrial Inc. (CANAL) was the prime designer for this project. The project's naval architect is Concept Naval, Quebec-based naval architects and marine engineers. PortsToronto also engaged Nova Scotia-based E.Y.E marine consultants to assist with the implementation of the project.