Cape Sharp Tidal scores Bay of Fundy touchdown
A brand new 2MW tidal energy turbine has been deployed to the seabed of the Bay of Fundy in Canada as part of Cape Sharp Tidal demonstration project.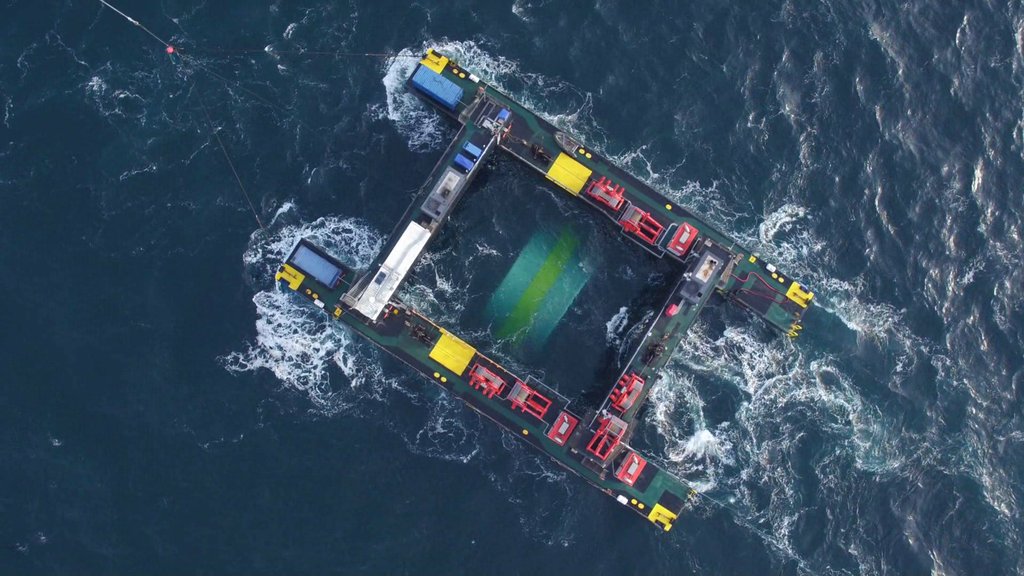 The deployment operation started last week on Thursday, and was completed this Sunday, July 22, 2018.
The operation to lower the turbine to the seabed took close to two hours to complete, according to Chronicle Herald.
"Everything went well and we had a safe and successful deployment," Stacey Pineau, spokeswoman for Cape Sharp Tidal was quoted as saying by Chronicle Herald.
The offshore operations continue at the Bay of Fundy as the turbine – deployed in real-sea conditions for the first time – needs to be connected to the power grid.
The turbine passed a detailed inspection at Port Saint John that involved modifications to the turbine control center (TCC) related to a malfunctioning part identified in August 2016 which threatened the long-term performance and reliability of both turbines planned for Cape Sharp Tidal project.
Cape Sharp Tidal – a joint venture between Emera and OpenHydro – is using in-stream tidal turbines made by OpenHydro whose design is based around four key components including a horizontal axis rotor, magnet generator, hydrodynamic duct and subsea gravity base foundation.
The turbine is 16 meters in diameter, weighs 1,000 tonnes and stands 21 meters high.
The in-stream turbine sits directly in the water flow that moves the fins, which in turn cause the rotor to turn producing power.