Carlyle to buy energy services firm EnerMech
The Carlyle Group has agreed to buys oil and gas services provider Enermech from Lime Rock Partners. While the value of the deal has not been officially disclosed, the UK media have reported a figure of around  450 million pounds.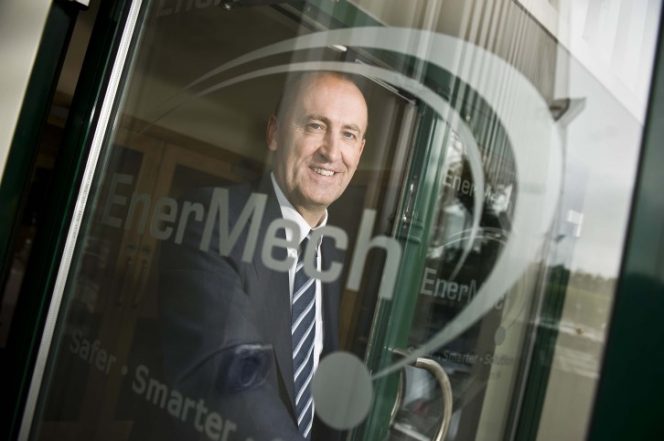 According to a statement on Monday afternoon, capital for the investment will come from Carlyle International Energy Partners (CIEP), a $2.5 billion fund that invests in the global oil and gas sector outside North America. The Fund's mandate includes exploration and production, mid- and downstream and oilfield services.
EnerMech employs 3,500 staff across 40 locations in the UK, Norway, the Middle East, Caspian, Asia, Africa, Australia, and Americas. The company works on large-scale projects across the oil and gas, LNG, renewables, defense, power, infrastructure, and petrochemicals sectors.
For the full year 2017, Enermech had revenues of £361 million and EBITDA of £43.6 million.
The company last month said that for 2018 revenues were expected to reach £430 million with profits in the region of £59 million.
Chief Executive Officer Doug Duguid and Chief Financial Officer Michael Buchan, who formed the company a decade ago, will remain with the company in their current positions.
Doug Duguid said the deal was positive news for staff and clients and said newly available capital would lead to further acquisitions which will strengthen EnerMech's services portfolio and geographic presence.
He said: "This transaction marks the beginning of a new chapter for EnerMech as we continue to develop our business, grow our global footprint and enter new markets. We are excited to be partnering with CIEP, whose expertise and track record in the energy space will provide valuable support for our strategy and next phase of growth.
"This transaction is a natural progression in the life of any ambitious company and with the backing of Carlyle Group, which enjoys extensive relationships in the upstream and downstream sectors, we will be focussed on doubling the size of the business in the next five years.
Business as usual for staff and clients
"Our strategic diversification into large scale infrastructure projects and new geographic markets, allied to our lengthy track record in energy and the renewed confidence in that sector, were significant drivers in attracting a heavyweight investor such as Carlyle Group.
"For our staff and clients, it is very much business as usual, with the caveat that we will be identifying target businesses which will strengthen our integrated offering and introduce increased efficiencies for our end-users."
This acquisition is CIEP's first investment in an energy services business, complementing its current portfolio of investments in exploration, midstream and downstream and storage sector companies.
Marcel van Poecke, Head of Carlyle International Energy Partners, said: "EnerMech is an attractive, well-positioned international integrated energy, infrastructure, and industrial services company, led by a strong team.
"The company has multiple avenues for growth. We believe potential synergies across CIEP's portfolio companies as well as the broader Carlyle family are attractive. We look forward to working with the team and supporting EnerMech's continued growth."
The transaction is expected to close in Q4 2018, subject to customary anti-trust and regulatory approvals.