Carnegie makes progress on MoorPower demonstration project
Carnegie Clean Energy has made significant advancements on the development of MoorPower demonstration project, whose aim is to introduce a CETO-derived wave energy product for the aquaculture sector.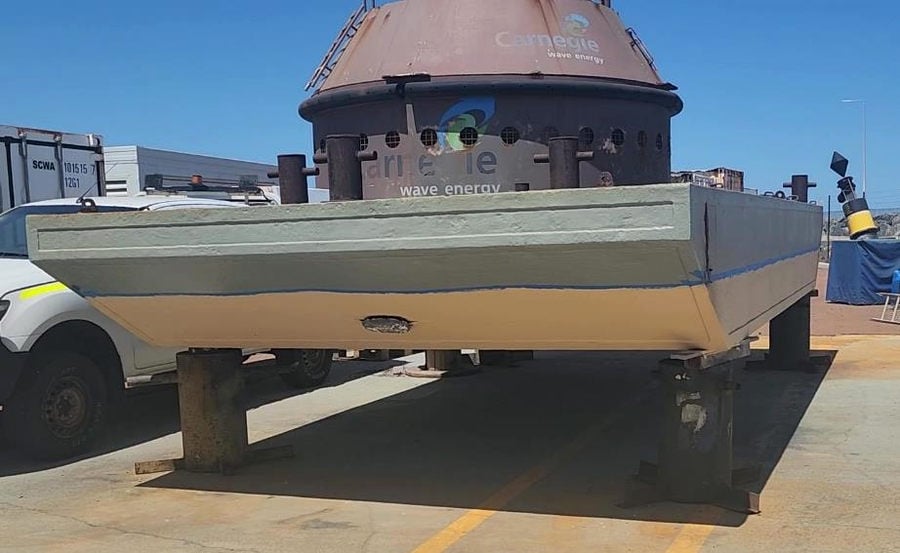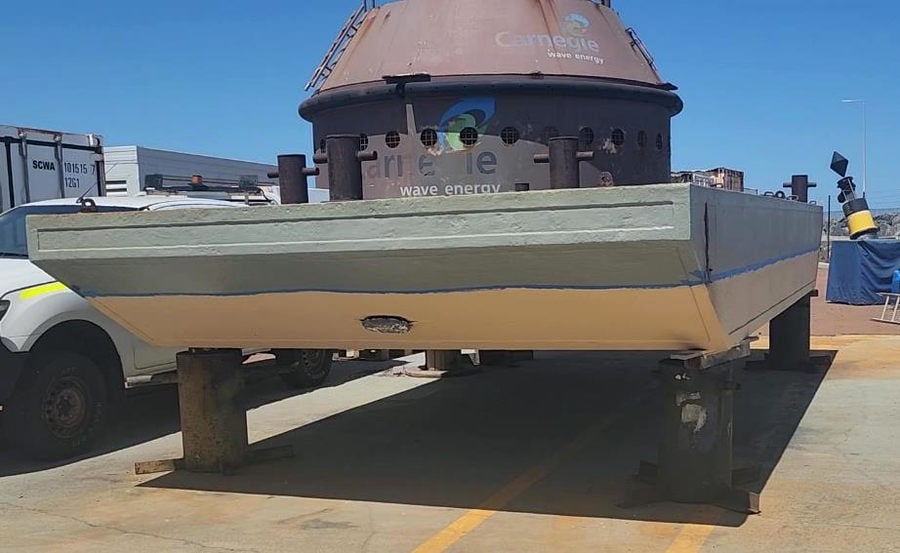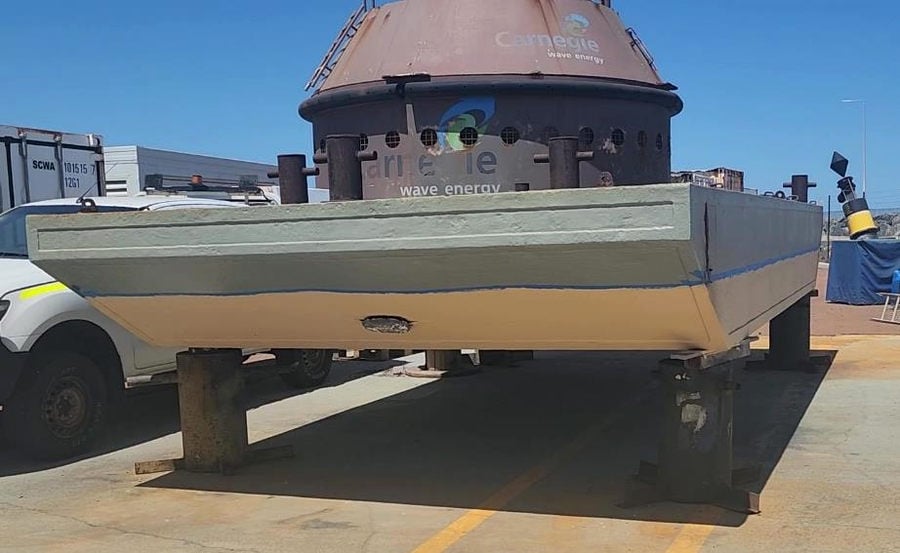 Carnegie's CETO-derived MoorPower technology is designed to deliver sustainable energy supply for vessels moored offshore – such as barges in the aquaculture sector – by harnessing wave energy and therefore reducing their reliance on diesel.
During the last three months of 2022, the company acquired a barge to be used for the MoorPower scaled demonstrator. The barge is currently undergoing works to prepare it for installation of the MoorPower system.
According to the company, the procurement, assembly and manufacture will continue throughout early 2023, in preparation for onshore testing and on-the-water deployment expected around March.
The deployment will take place at Carnegie's headquarters and research facility in North Fremantle, Western Australia.
The Au$3.4 million ($2.4 million) MoorPower scaled demonstrator project is being developed in collaboration with the Blue Economy Cooperative Research Centre (Blue Economy CRC).
Also, aquaculture industry partners Huon Aquaculture and Tassal Group are supporting the project and could become the first adopters of the MoorPower commercial product, according to Carnegie.
MoorPower was developed by Carnegie with the goal of decarbonising the energy needs of offshore operations, particularly in aquaculture.
As the aquaculture sector moves operations further offshore, operations such as feeding barges will no longer have access to shore-based power and the reliance on diesel generators comes with many associated costs, carbon emissions and environmental risks, including fuel storage and spillage risks while refuelling offshore.
This challenge presents an opportunity to utilise wave energy, an untapped energy source constantly flowing around offshore facilities, Carnegie said earlier.
Subscribe and follow
Offshore Energy – Marine Energy LinkedIn