Centre for Doctoral Training for Wind and Marine Energy Established
A new Centre for Doctoral Training (CDT) led by the University of Strathclyde to train researchers to PhD level in wind and marine energy has been established.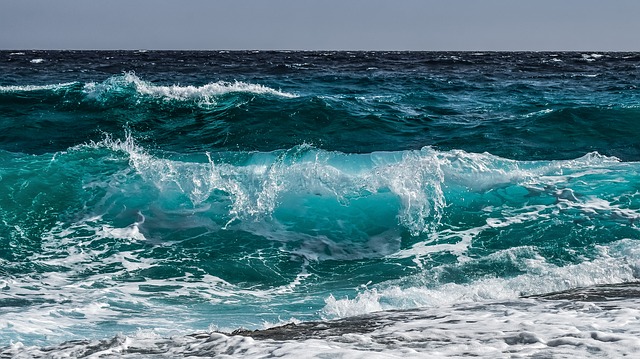 Funded by the Engineering and Physical Sciences Research Council (EPSRC) after a winning proposal was submitted by the University, a total of 70 researchers will be employed for four years of training and research.
The CDT is one of 75 announced nationwide by UK Research and Innovation, which is part of the EPSRC, and Strathclyde has secured more than £6 million of research funding for the new centre.
Professor Bill Leithead, Centre Director, said: "This new centre joins together two successful CDTs – Wind and Marine Engineering and Renewable Energy Marine Structures – along with their industrial partners.
"They have already trained more than 130 researchers to date in offshore renewable energy.
"It is a collaboration between the universities of Strathclyde, Edinburgh and Oxford, which will create a comprehensive, world-leading centre covering all aspects of wind and marine renewable energy, both above and below the water.
"It will produce highly skilled industry-ready engineers with multidisciplinary expertise, deep specialist knowledge and a broad understanding of pertinent whole-energy systems.
"Our graduates will be future leaders in industry and academia world-wide, driving development of the offshore renewable energy sector and helping to deliver the Government's carbon reduction targets for 2050. This will help ensure that the UK remains at the forefront of this vitally important sector."
Thirty of the researchers will be funded by the three universities and the centre's industry partners, while the remaining 40 will be funded by the EPSRC over an eight year period.
Siemens Gamesa Renewable Energy (SGRE) will co-fund two PhD fellowships each year from 2019 to 2023, with the recipients completing their PhDs in areas closely aligned to its research priorities.
Steffen Frydendal Poulsen, SGRE's head of Technology Development, added: "We are very much looking forward to partnering with the University of Strathclyde and the new Centre for Doctoral Training.
"Many of the research areas in the University of Strathclyde are aligned with SGRE's pioneering research interests."
The centre's co-director, Professor Feargal Brennan, said: "The funding means that we have the platform to plan ahead and ensure we attract the very best candidates from an array of backgrounds.
"They will specialize in subjects from structures and foundations and their interaction with the marine environment, through to electrical systems and large composite blade structures within an environmentally sensitive, safe and economically competitive ethos."
The new CDT at Strathclyde is part of a £446 million investment in skills development across the UK, with industry partners contributing a further £386 million in cash or in-kind.
Science and Innovation Minister Chris Skidmore said: "The Centres for Doctoral Training at universities across the country will offer the next generation of PhD students the ability to get ahead of the curve. In addition, this has resulted in nearly £400 million being leveraged from industry partners. 
"This is our modern Industrial Strategy in action, ensuring all corners of the UK thrive with the skills they need for the jobs of tomorrow."
Professor Lynn Gladden, EPSRC's executive chair, added: "Centres for Doctoral Training have already proven to be successful in attracting the world's brightest minds and industry support to address the scientific and engineering challenges we face.
"This new cadre will continue to build on previous investment."