CGG extends contract for SeaBird source vessel
Seismic data provider SeaBird Exploration has been awarded a contract extension for the Eagle Explorer vessel from the French geophysical company, CGG.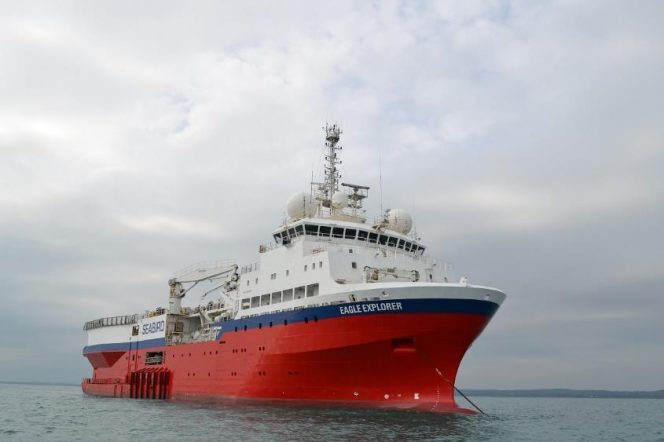 ---
The Eagle Explorer, formerly known as Geowave Voyager, joined SeaBird's fleet in November 2018. SeaBird bought the vessel from CGG for $17 million and, at the same time, gained a preferred supplier status with the French company.
SeaBird and CGG then entered into a contract for the Eagle Explorer to operate as a source vessel, which it has been doing since November. In December 2018, the vessel completed its ten-year class docking.
The 160-day firm contract included options to extend and SeaBird informed on Tuesday that CGG exercised one of the options and extended the contract for the vessel by approximately 80 days. The contract is now firm until August 15, 2019, with further options for CGG to extend with up to 60 days.
SeaBird added that the Eagle Explorer is currently working as a source vessel in the Gulf of Mexico and the extension is for another survey as a source vessel in Northern Europe.
CGG's disposal of the vessel was part of its strategy to reduce its exposure to the acquisition business, meaning it would work to divest most of its seismic vessel fleet in an effort to transition to an asset-light model.
Offshore Energy Today Staff
Related news
List of related news articles