China COSCO, Russian Majors Ink Arctic Shipping Deal
Russian shipping major Sovcomflot, along with compatriot gas producer Novatek and Silk Road Fund have signed an agreement with China COSCO Shipping related to transportation of hydrocarbons from Russia's Arctic zone.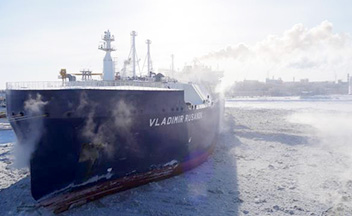 Under the deal, signed on June 7 in respect of the Maritime Arctic Transport LLC (MArT), the parties would establish a long-term partnership providing for the joint development, financing and implementing year-round logistics arrangements for cargo shipping from the Arctic zone of the Russian Federation to the Asia-Pacific region
The companies would also organize transit cargo traffic along the Northern Sea Route between Asia and Western Europe.
"The Agreement represents an important milestone in developing the transportation of LNG produced by our Arctic projects along the Northern Sea Route," Leonid Mikhelson, NOVATEK's Chairman of the Management Board, said.
"The development of MArT will facilitate the rapid transformation of the Northern Sea Route into a global and commercially effective transportation corridor between the Pacific and Atlantic basins, as well as in the implementation of the decision made by the leadership of the Russian Federation to increase Northern Sea Route annual cargo traffic to 80 million tons in 2024".