CMHI Launches SunStone's First Polar Vessel, Cuts Steel for Third
The Ulstein-designed polar expedition cruise vessel Greg Mortimer was launched in a March 12 ceremony at the China Merchants Heavy Industry (CMHI) yard.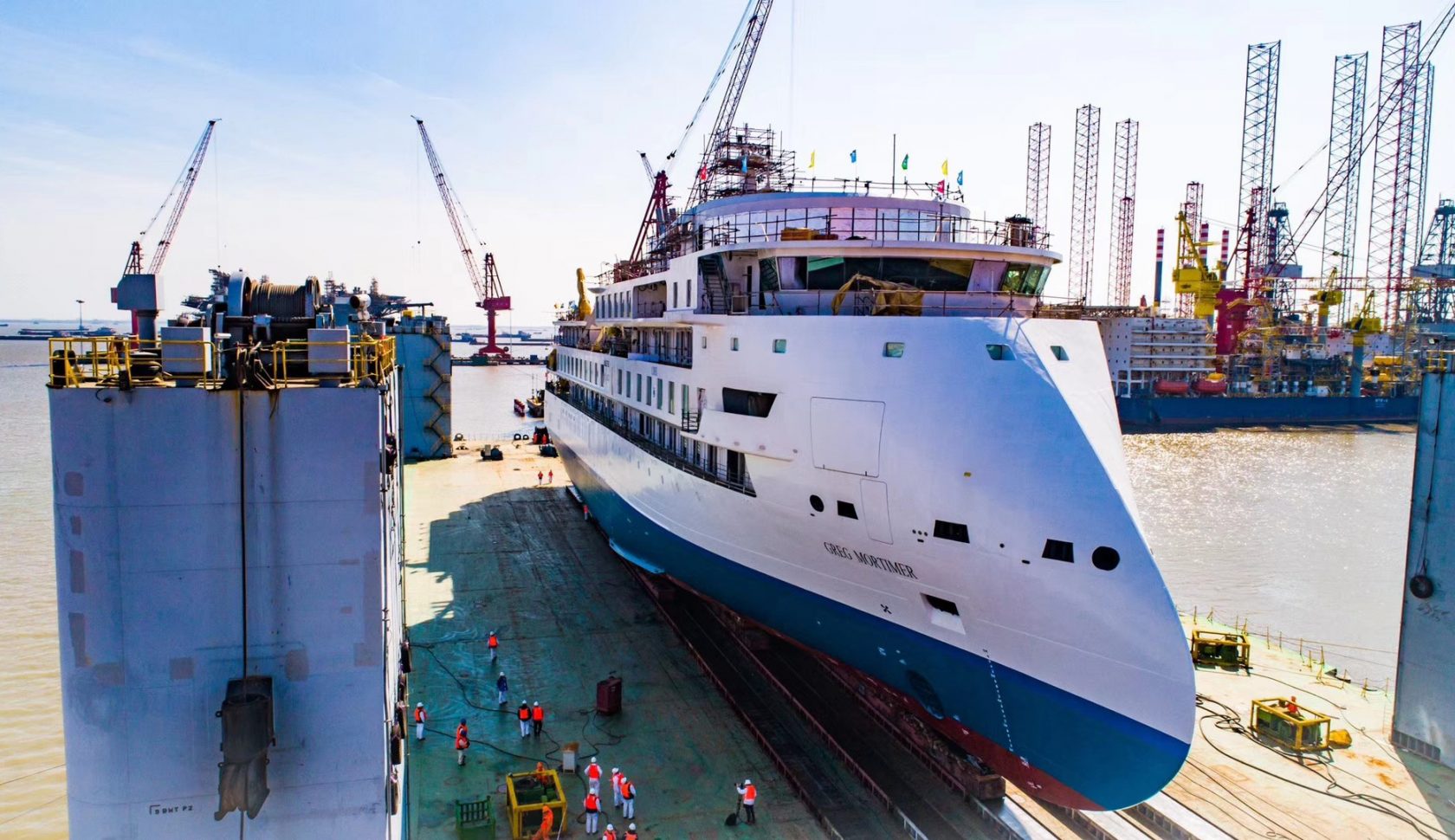 Greg Mortimer is the first vessel in the SunStone Ships' Infinity series and is chartered by Australian Aurora Expeditions.
Construction on the ship started in March 2018.
"This is the first time an expedition cruise ship has been built at a Chinese yard," Niels Erik Lund, president of SunStone Ships, said.
"I am convinced that we will see a safe delivery of this vessel later this year, for the vessel to commence operations in the Antarctic this winter season."
During the March 12 launch ceremony, CMHI also cut steel for the third ship in the series, which will operate on a long term charter contract with Victory Cruise Lines and carry the name Ocean Victory.
Ulstein is in charge of designing the 104-meter-long X-Bow vessels that have a passenger capacity of 130-200, and a crew capacity of 85-115.
The company has four firm contracts with CMHI, including six options. The second ship under the contract is scheduled for delivery in August 2020.