ConocoPhillips books regasification capacity at Gate LNG terminal
U.S. energy major ConocoPhillips has signed a long-term commercial agreement to secure additional regasification capacity in Europe at the Gate LNG terminal in the Netherlands.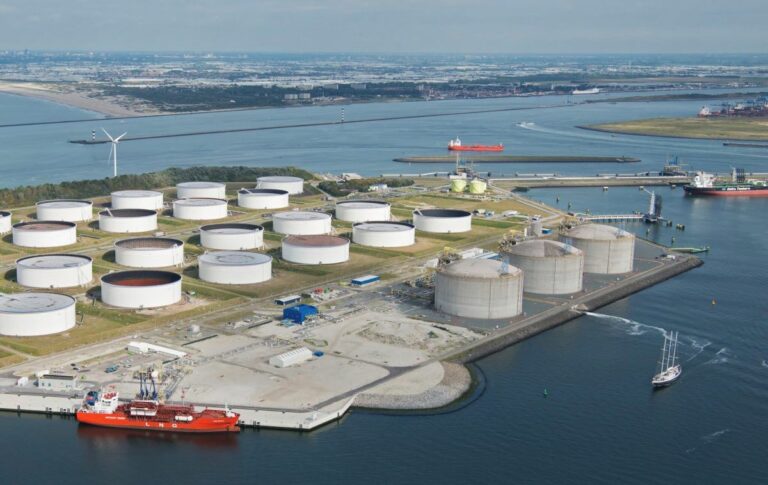 The 15-year throughput deal for approximately 1.5 million tons per annum (mtpa) or 2 bcm equivalent is expected to begin in September 2031.
The company said it complements its foundational LNG resource positions in Qatar and Australia, offtake and equity in Sempra's recently sanctioned Port Arthur LNG Phase 1 project on the U.S. Gulf Coast, regasification agreement at the German LNG Terminal announced last year and the offtake agreements at Mexico Pacific's Saguaro LNG export facility on the west coast of Mexico announced last month.
Bill Bullock, Executive Vice President and Chief Financial Officer of ConocoPhillips, commented: "Adding capacity at the Gate LNG terminal fits well with our efforts to deliver reliable, lower-carbon energy into Europe from highly competitive LNG supply. Expanding our LNG footprint with agreements like this further enhances a balanced, diversified and attractive portfolio as we progress our global LNG strategy."
Gate terminal, a joint venture of Vopak and Gasunie, is an LNG hub at the Port of Rotterdam that contributes to the natural gas supply in the Netherlands and northwest Europe. It began operations in 2011.
Once all envisaged projects at the terminal have been completed, it will have a total regasification capacity of 20 billion cubic meters per year.
The terminal has selected its long-term partners, VINCI Construction Grands Projets-Entrepose Contracting, Sener and Sacyr Proyecta, to execute the expansion of the terminal with a 4th LNG storage tank of 180,000 cubic meters and an additional regasification capacity of 4 bmc per year.
Jarmo Stoopman, Managing Director at Gate terminal, said: "Gate terminal is delighted with the cooperation with these contractors over the past period and looks forward to fruitful cooperation throughout the project execution phase."
Álvaro Lorente, Managing Director of Energy at Sener, noted: "We are proud to accompany Gate terminal since 2007 when it entrusted us as the main EPC contractor, or during the Extra Send-Out project in 2022 to increase the plant's natural gas send-out capacity with an additional 1.5 billion of cubic meters per year. We celebrate a new milestone, the decision to build a new tank and new balance of plant facilities, which will increase its capabilities and potential."
Gasunie and Vopak reached the final investment decision (FID) to expand the terminal's storage and regasification capacity with a new LNG tank in August this year.