Conrad delivers first US-built LNG bunkering barge
Conrad Industries delivered the Clean Jacksonville, the first LNG bunker barge built in North America, following gas trials that took place in Port Fourchon, Louisiana.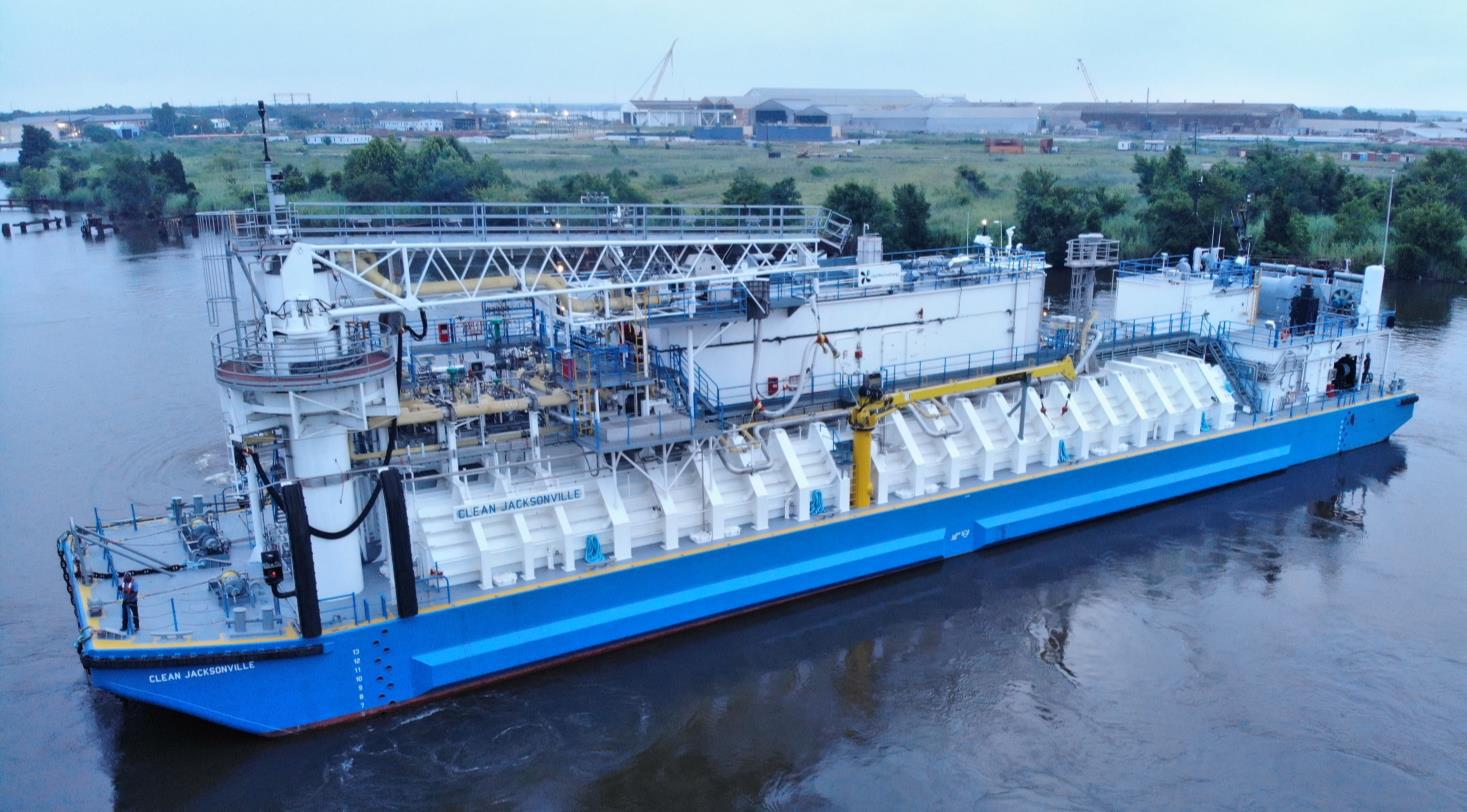 The Clean Jacksonville was constructed in Orange, Texas, at Conrad Orange Shipyard, a unit of Conrad Industries.
The vessel will enter service for TOTE Maritime Puerto Rico in the Port of Jacksonville, Forida, where the vessel will bunker two Marlin Class containerships operating on LNG fuel between Jacksonville and San Juan, Puerto Rico.
Speaking of the vessels, Johnny Conrad, president and CEO of Conrad Industries, said, "It is the first LNG bunker barge built in North America. It is the first time the GTT membrane system has been installed in a non-self-propelled barge in the U.S. It is the first time an LNG bunker mast of this type has been built."
Philippe Berterottière, chairman and CEO of GTT, said that the company cooperated with Conrad, TOTE and other stakeholders, and U.S. regulators, to design, build and commission this unique project.
"Beyond our traditional role of designing the cargo containment and other cryogenic elements, GTT adapted and expanded its support services to ensure the effective training of the barge crew and the safe and satisfactory execution of the barge commissioning activities and gas trials," he said adding that adapting to meet the requirements and fill the gaps within this growing industry is essential to continue to develop LNG as the preferred marine fuel of the future.