Containerships Brings Its Ordering Tally to Six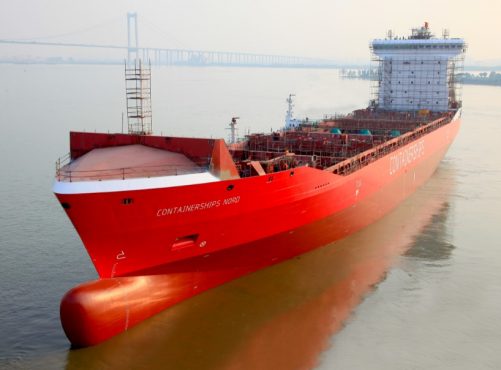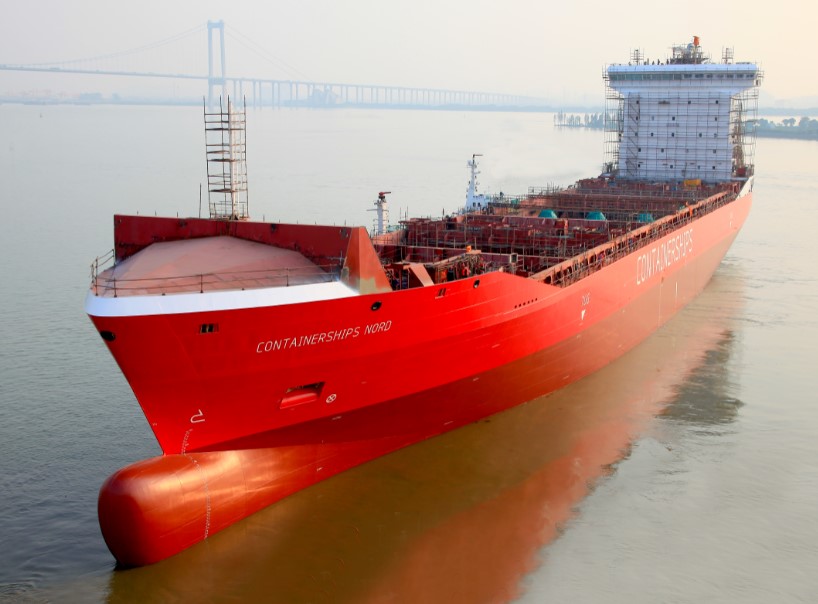 Finland-based company Containerships, recently acquired by French CMA CGM, is adding two more LNG-powered containerships to its orderbook in China.
Announcing the christening of its third and fourth LNG-powered vessels at the Wenchong Shipyard, China, the company said it had signed a preliminary agreement for the fifth and sixth LNG-fueled boxhips with the shipbuilder.
The contract was signed in the summer this year, but further details were not disclosed.
The two ships, christened in China last week, have been named M/S Containerships Finn and M/S Containerships.
As informed, due to the nascent nature of the construction of LNG-powered ships, the company has had to push the delivery dates of its newbuilding quartet.
According to the current delivery schedule, the first two LNG-powered vessels, which were christened in May this year, will be delivered to Containerships during 2018 and the last two during January – March 2019.
The first vessel, M/S Containerships Nord, is scheduled to start its last sea trials during October.
"Even though we have been forced to reschedule the delivery of the LNG vessels by some months, I am happy to say that no major issues that would have put the whole project at risk, have appeared. M/S Containerships Nord, our first newbuild, successfully completed the first part of its sea trials in July," CEO Kari-Pekka Laaksonen said.
"Five years ago, we committed to the largest investment in Containerships' history and started to build Europe's first LNG-based supply chain basically from zero. Obviously, as the first logistics company to do this, it has not been easy, but I still believe it is the way to go. The environment needs new solutions, and both the public authorities and our customers demand more ecological transport options."
Image Courtesy: Containerships