Converter stations ordered for first subsea interconnector between France and Spain
Hitachi Energy has secured a contract with Spanish and French electricity transmission operators to supply HVDC converter stations for the first subsea electricity interconnection between France and Spain.
The contract for the Biscay Gulf interconnection has been awarded by Electricity Interconnection France-Spain (Inelfe), the joint venture between Spain's Red Eléctrica and France's RTE.
Hitachi Energy will supply four high-voltage direct current (HVDC) converter stations to interconnect the two countries via a subsea cable across the Biscay Gulf.
The Switzerland-headquartered company revealed it was collaborating with VINCI to together provide an advanced solution for the Biscay Gulf project by delivering the engineering and power technologies and the construction of the converter stations.
The Biscay Gulf interconnection, a project of common interest (PCI), will consist of two HVDC links, with a converter station at each end of both systems. Combined, the links will supply a total of 2 GW of electricity at 400 kV over 400 kilometers.
NKT has secured a final order for one of the 400 kV high-voltage power cable systems for the project, with an order value exceeding €600 million.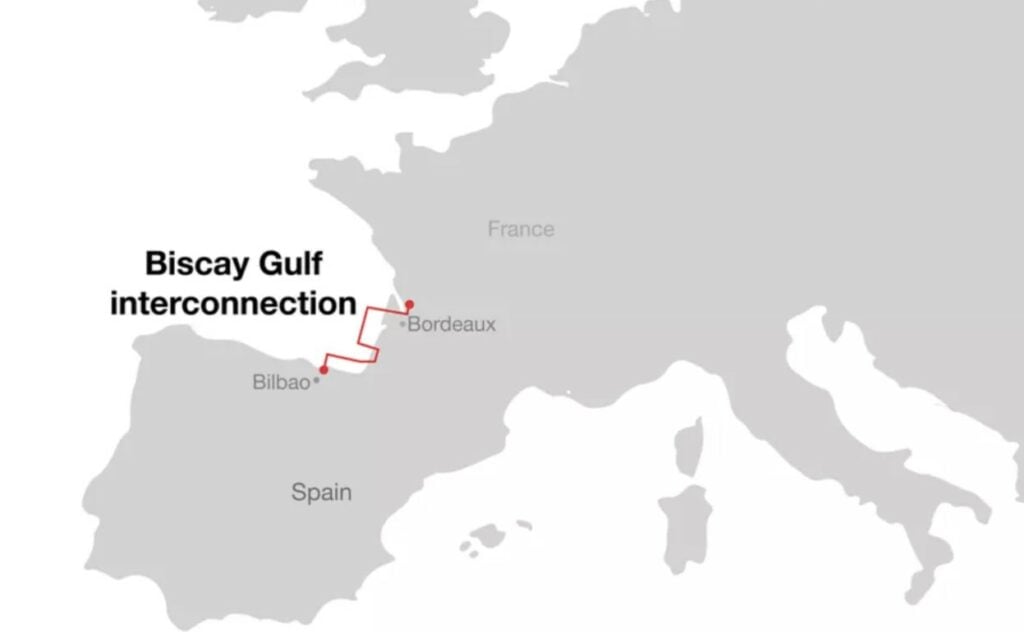 The links are set to provide the equivalent of the power consumption of more than two million households and are expected to improve the safety, stability, and quality of the electricity supply between Spain and France.
"Cross border, and often subsea, interconnections are vital to Europe's increasingly interconnected grid," said Niklas Persson, Managing Director at Hitachi Energy's Grid Integration business. "Through our pioneering HVDC technology, we enable Inelfe to accelerate the two countries' sustainability goals, improving the safety, stability, and quality of electricity supply between France and Spain and the rest of Europe."
Inelfe was established following the 2008 Zaragoza Agreement between the governments of Spain and France with the mission to enhance the exchange of electricity. The resulting infrastructure doubled the interconnection capacity between France and Spain from 1.4 GW to 2.8 GW today.
With the Biscay Gulf interconnection, the capacity to exchange power will reach 5 GW.