Crane for next-gen offshore wind turbines coming to market
The Netherlands-based Tetrahedron has developed a new crane for next-generation offshore wind turbines, said to be designed to fit on both existing and new jack-up vessels.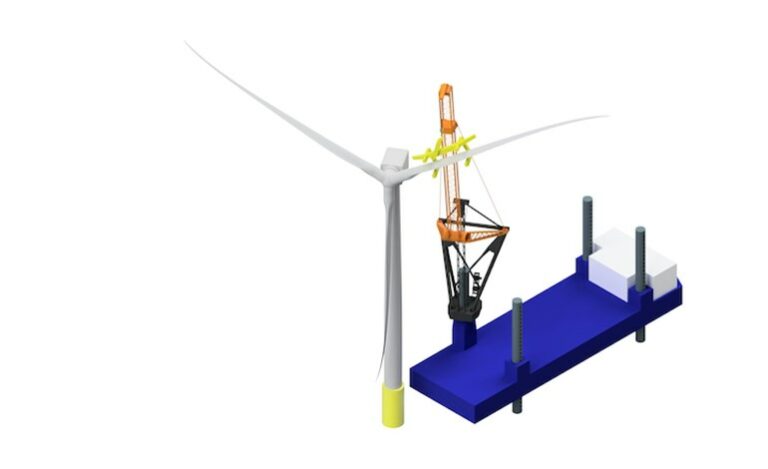 Tetrahedron said that based on a different motion principle and a structural load transfer, the crane lifts higher than alternatives that can fit in the same footprint.
According to the company, the crane can make existing jack-up vessels suitable for installing the next generation of turbines at sea, with a design that is future-proof for units of up to 20 MW.
The concept design is completed and verified by DNV GL and the plan is to deliver the crane in Rotterdam by 2022.
"Due to its unique design and patented technology, the Tetrahedron crane simply lifts 50m higher than existing cranes, without adding any weight or complexity," said Tetrahedron Founder and Director Wilco Stavenuiter.
"In practice, jackups that are originally designed to install 5MW turbines can be upgraded without hull re-enforcement (due to the low moment a Tetrahedron crane exerts on the jackup) and will be able to install future wind turbines such as the SG 14-222 DD or the GE Haliade-X."
Tetrahedron addedd that Van Oord, Delft University of Technology and various industry suppliers had contributed to the development of the crane in collaborative projects co-funded by the Netherlands Enterprise Agency (RVO).