Crowley creates offshore wind and LNG division
Crowley Shipping has set up a new division focusing on the emerging U.S. energy sectors of offshore wind and liquefied natural gas (LNG).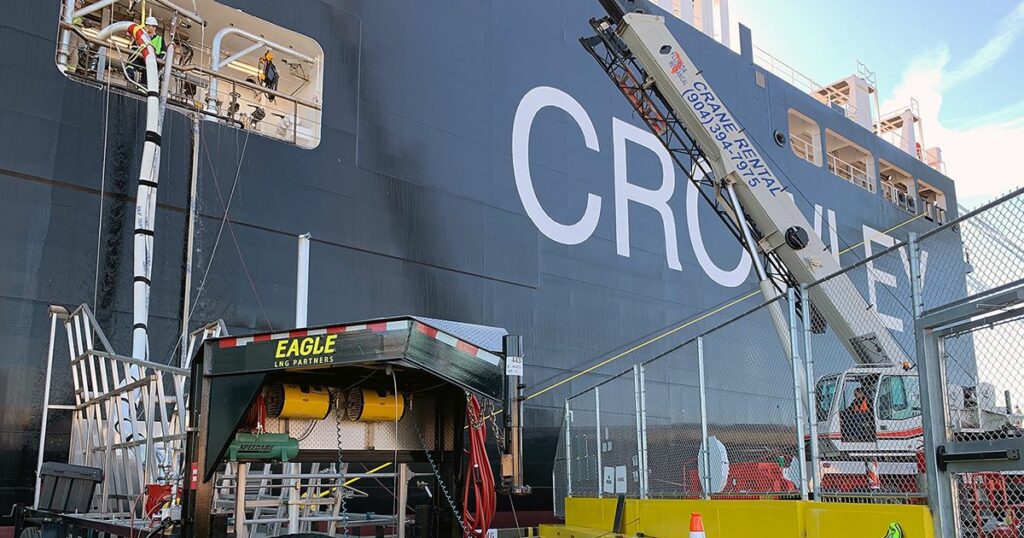 Crowley has provided LNG distribution services since 2013 when it acquired Carib Energy.
Carib is the first company to receive a small-scale LNG export license from the U.S. Department of Energy (DOE) for LNG transportation from the U.S. into Free Trade Agreement (FTA) countries.
Since that time, Crowley has expanded its LNG services to include not only sourcing and distribution services for industrial and commercial customers, but also microgrid solutions, engineering services and vessel fuel bunkering services. This expertise includes fueling of its own LNG-powered combination container/roll-on roll-off (ConRo) vessels, which operate weekly in the U.S. mainland-to-Puerto Rico liner cargo trade.
Offshore wind power projects are emerging in the U.S. The company expects its expansion in the offshore wind industry to be as a total lifecycle service provider, with tailored solutions in support of the entire project.
The solutions include transportation of turbines during construction, designs for industry-specific support vessels, shoreside terminaling, and supply chain services from farm construction through decommissioning.
The new division builds on the company's 53-year history of support in the oil and gas industry with U.S.-flag vessel assets, engineering, and logistics services, many of which quickly and easily pivot for the new sector.

Commenting on the steps taken, Matt Yacavone, senior vice president and general manager, Crowley Shipping, said, "The New Energy division is the next evolution in our prioritization of this market with a singular focus on developing and delivering access and support to more sustainable energy sources to our customers. We can draw upon our broad portfolio of engineering and naval architecture, multi-faceted supply chain solutions, and 129 years of maritime transportation to deliver tailored, reliable results."