Cutting Edge Technology to Manage Energy Consumption
One of the key issues ship owners and operators are facing is ensuring the efficient use of energy while at the same time meeting new environmental regulations being implemented on a global and regional basis. Getting an insight into energy optimisation and alternative energy sources is central to both cost and environmental control.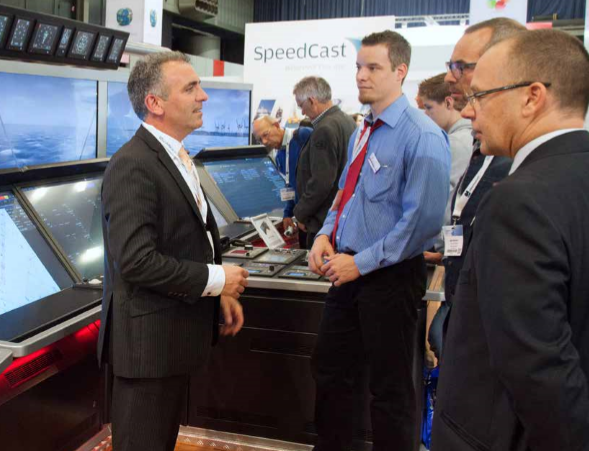 Visitors to the maritime exhibition Europort will be able to take part in some unique events at which cutting edge technology solutions will be discussed.
The theme of the masterclass on November 8 is how companies can use energy management techniques to comply with the European Union's European Monitoring Reporting and Verification (MRV) system, which applies from 2018. Also on the agenda are zero emission, zero energy consumption vessels, the use of onboard IT systems to minimise onboard energy consumption and dedicated decision support tools that can more effectively manage energy consumption.
Bureau Veritas (BV), exhibiting at Europort, has recently gained accreditation from UK Accreditation Services (UKAS) to carry out assessments and compliance verification in relation to MRV, which applies to all merchant ships of 5,000 gross tonnage and above calling at EU ports.
Patrick Le Dilly, Vice President BV, says: "As a leader in regulatory compliance and environmental performance services for the marine industry, BV has a deep understanding of EU MRV and the challenges it brings. UKAS accreditation enables us to help clients meet the deadlines for compliance through timely approvals of monitoring plans."
The RINA Conference, Power and Propulsion Alternatives for Ships, which also takes place on 8 November, is another opportunity to hear about new developments in the use of alternative fuels such as LNG, methanol, biofuel, pure electric and hybrid electric propulsion systems, as well as renewable energy sources, including wind and solar power.
The conference is well timed, with numerous dual-fuel technologies now being marketed and some interesting new developments in wind power.
For example, Norsepower, together with Maersk Tankers, The Energy Technologies Institute (ETI), and Shell Shipping & Maritime, are to install and trial rotor sails onboard a Maersk Tankers-owned vessel. The project will be the first installation of wind-powered energy technology on a product tanker vessel and will provide insights into fuel savings and operational experience.
With special ships being a key focus of Europort, several energy saving systems specific to specialist craft will be promoted through the exhibition. Examples include the Eco Control Package for trailing suction hopper dredgers, which enables the dredger to find the optimal balance between production and fuel consumption that is being marketed by Royal IHC, while Wärtsilä has been commissioned by Belgium based DEME to build the world's first cutter suction dregs to be fuelled by LNG.
There will also be news of dual-fuel and hybrid propulsion systems for tugs and passenger vessels from specialist builders such as Damen Shipyards and Uzmar.
---
This article was previously published in Maritime Holland edition #4– 2017.