Design unveiled for world's 1st compressed hydrogen ship
Australia's Global Energy Ventures revealed today the design of a new compressed hydrogen ship (H2 Ship) tailored for the transport of zero-carbon energy.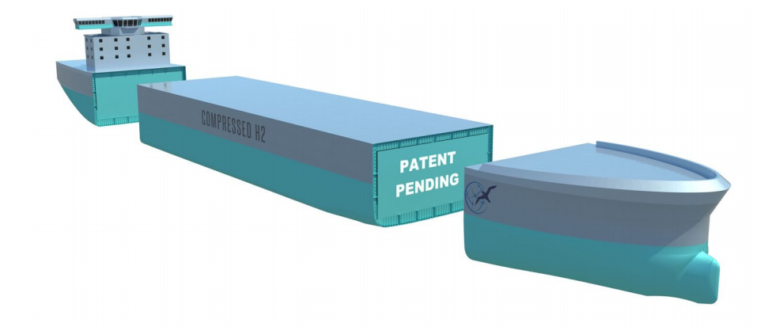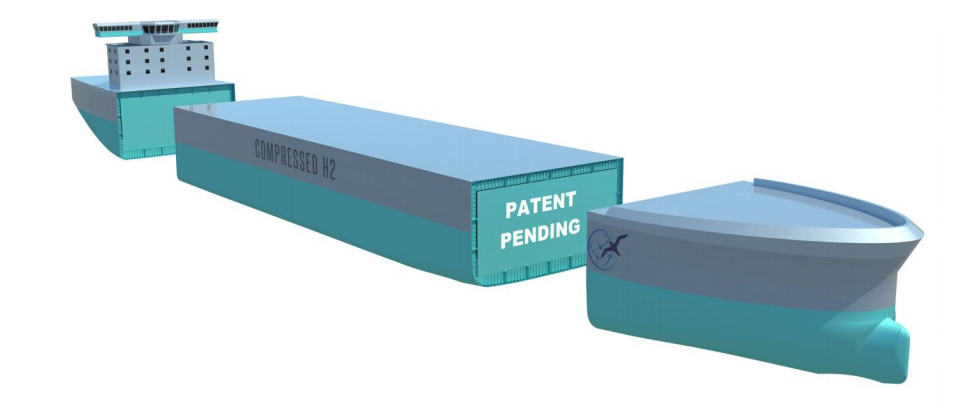 The Aussie developer of global integrated marine compressed natural gas (CNG) projects anticipates that detailed engineering will be lodged as part of the American Bureau of Shipping (ABS) Approval in Principle process in early 2021.
The ship and its cargo system are in the patent process.
The H2 Ship is designed to have a storage capacity of up to 2,000 tonnes (23 million m3) of compressed hydrogen.
The containment system will include ambient temperature hydrogen at a target pressure of 3,600 psi (or 250 bar).
The Australian company said it would evaluate smaller capacity ships for demonstration purposes based on specific pilot export projects.
GEV plans to focus on Australian hydrogen export projects, with several projects advancing through pilot phases and now looking to export markets.
Hydrogen is gaining in popularity among global governments and energy companies as the pillar for decarbonizing heavy emitting industries.
It is a clean burning fuel that can be produced in several ways, including using renewable energy produced from solar, wind, and hydro.
Green hydrogen delivers a high energy density fuel source that does not emit CO2 or greenhouse emissions during consumption.
It is expected to be applied in numerous heavy emission sectors, including power generation, petrochemical, long-haul transport (road and marine), steel, cement, and fertilizer.
Australia aims to tap into the potential of this switch by becoming a major player in the hydrogen industry by 2030 in line with its National Hydrogen Strategy.
The strategy, launched in 2019, outlines a set of nationally coordinated actions aimed at establishing 'Hydrogen Hubs' for production and export to the country's major energy trading partners across the Asia Pacific region.
Australia has the necessary natural resources to produce green hydrogen and there are several projects under way across several states and territories to produce and implement hydrogen into their supply chains.
GEV has commenced the process of identifying a shortlist of suitable projects already through the pilot stage of hydrogen production and has a strategy to export hydrogen from the North West of Australia into the Asia Pacific region.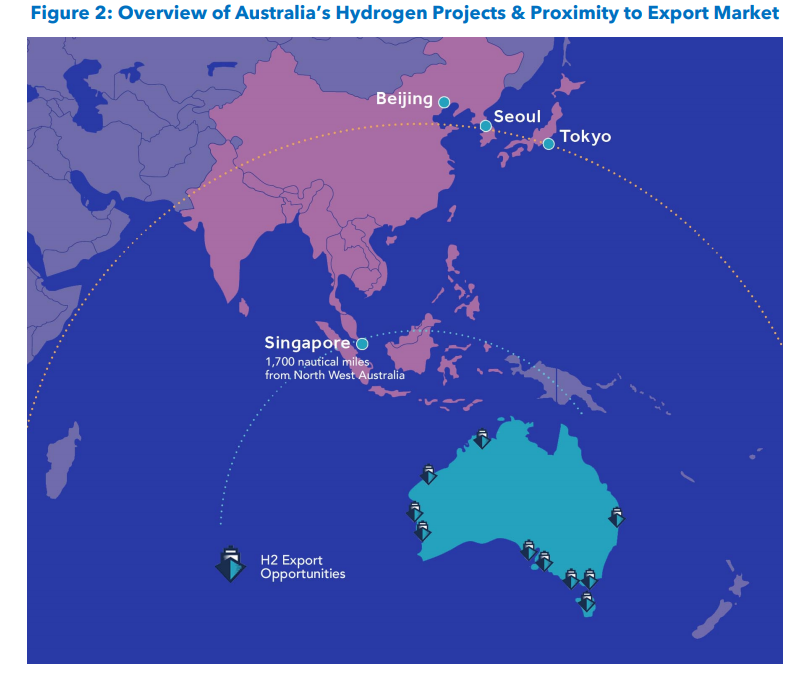 The infrastructure and organisations involved in a hydrogen supply chain are similar to that of exporting and shipping natural gas.
Australia's Global Energy Ventures said it has already launched talks with technical groups to fast-track the screening of viable options for a compressed hydrogen supply chain.
To finance the endavour the company is looking to tap into the available financing programs made available by the Australian government under the Federal Government commitment of A$1.9B to the development of renewable technologies.
The company already secured R&D funds for its CNG Optimum ship in 2018-2019.
"GEV sees Australia as the global leader for establishing a national hydrogen strategy and industry with major funding programs in place. Australia has also established future hydrogen export agreements with regional customers in Japan, Korea, Singapore, and most recently Germany," Maurice Brand, Executive Chairman & CEO, said.
Brand explained that the launch of a new compressed H2 Ship does not detract from the company's focus on the commercialisation of the CNG Optimum.
 The CNG Optimum design, approved by ABS, is ready for construction.
The ship's hull has a capacity to store 200 million standard cubic feet of Compressed Natural Gas.
The Optimum containment system is constructed using hexagonal close-packed, high strength pipes that run the entire length of the ship's cargo hold