DMEC's chief deemed as 'the power of the sea' for 2022
Ocean Energy Europe's Vi Maris award for 2022 has been bestowed to Britta Schaffmeister, CEO of the Dutch Marine Energy Centre (DMEC).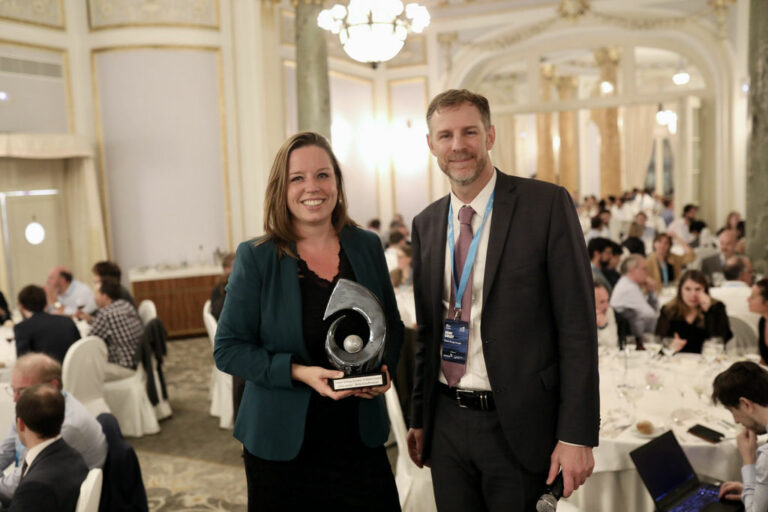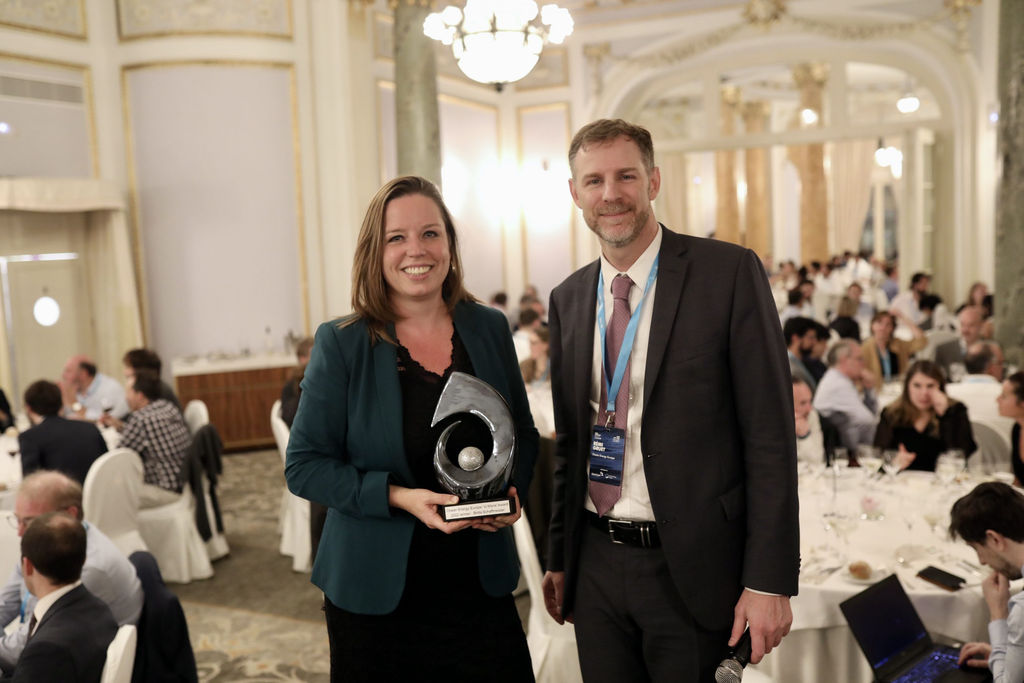 The announcement was made during the ICOE-OEE 2022, taking place in San Sebastián, Spain.
Vi Maris, meaning 'the power of the sea', is an industry award established by Ocean Energy Europe, which recognizes the outstanding contribution of an individual to the ocean energy sector.
Britta Schaffmeister has been at the helm of DMEC for nearly six years, working hard to improve the visibility of ocean energy in the Netherlands and to make sure the Dutch ocean energy sector speaks to their government with one voice.
Britta is specialized in innovation-driven public private partnerships between universities, companies and government authorities and has also been a member of the Ocean Energy Europe's board since 2021.
Under her leadership, DMEC won EU-SCORES, a project that aims to deliver 'world-first' bankable hybrid offshore marine energy parks. The project will fund Europe's first wave farm and will unlock the large-scale potential of wind, wave and offshore solar systems.
Recently, she was shortlisted as one of the three finalists for the 2022 European Sustainability Energy Week's 'Woman in Energy' Award, which recognizes outstanding individuals and projects for their innovation and efforts in energy efficiency and renewables.
A shortlist of five nominees was considered by a panel of Ocean Energy Europe board members, who voted by secret ballot for the winner. The other nominees recognized for their valuable work in the sector were: Henry Jeffrey (University of Edinburgh), Davide Magagna (Simply Blue Group), the Scottish tidal developer Orbital Marine Power, and American wave developer CalWave.
Britta Schaffmeister said: "I am honored to receive this appreciation by the ocean energy sector. Building on our collaboration with marine energy technology developers, research institutes and project partners, I am excited to be part of a growing marine energy community.
"Together with this broad group of stakeholders we drive the implementation of ocean energy projects around the globe. Moreover, I am extremely proud of the DMEC team. It inspires me to work with such diverse and passionate experts, with a common goal to contribute to our clean energy future."
Rémi Gruet, Ocean Energy Europe's CEO, added: "Britta has been a driving force in putting ocean energy on the map in The Netherlands and turning DMEC into the successful ocean energy accelerator it is today. I am delighted that her and DMEC's hard work has been recognized by the wider ocean energy sector."
Subscribe and follow
Offshore Energy – Marine Energy LinkedIn