Dolphyn Project Scoops £3.1M UK Clean Hydrogen Prize
Dolphyn project, led by Environmental Resources Management (ERM), has been awarded £3.12 million ($4 million) by the UK Department for Business, Energy & Industrial Strategy (BEIS) to further develop its offshore electrolyser design and obtain the consent for a 2MW prototype facility.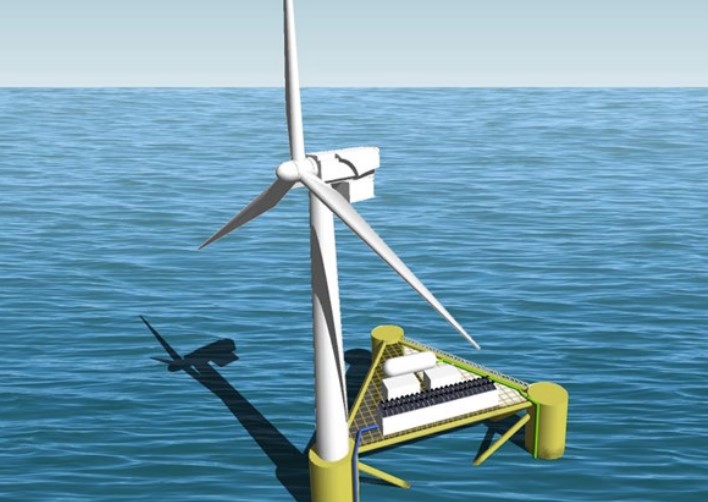 The project concerns the production of hydrogen at scale from offshore floating wind in deep water locations.
It combines abundant UK offshore wind power with seawater to produce 'green' hydrogen which can be piped directly to shore.
The concept consists of a large-scale floating wind turbine (nominally 10 MW) with an integrated water treatment unit and electrolysers for localised hydrogen production.
ERM aims to get the prototype operating by the end of 2023 with a full scale 10MW pre-commercial facility in around 2026.
The goal is to have a 400-turbine field with a capacity of 4GW, producing sufficient hydrogen to heat more than 1.5 million UK homes by 2032.