Donsötank Rederi's LNG-fueled tanker launched in China
The first of two Donsötank Rederi's LNG-fueled product and chemical tankers was launched by the Wuhu Shipyard in China.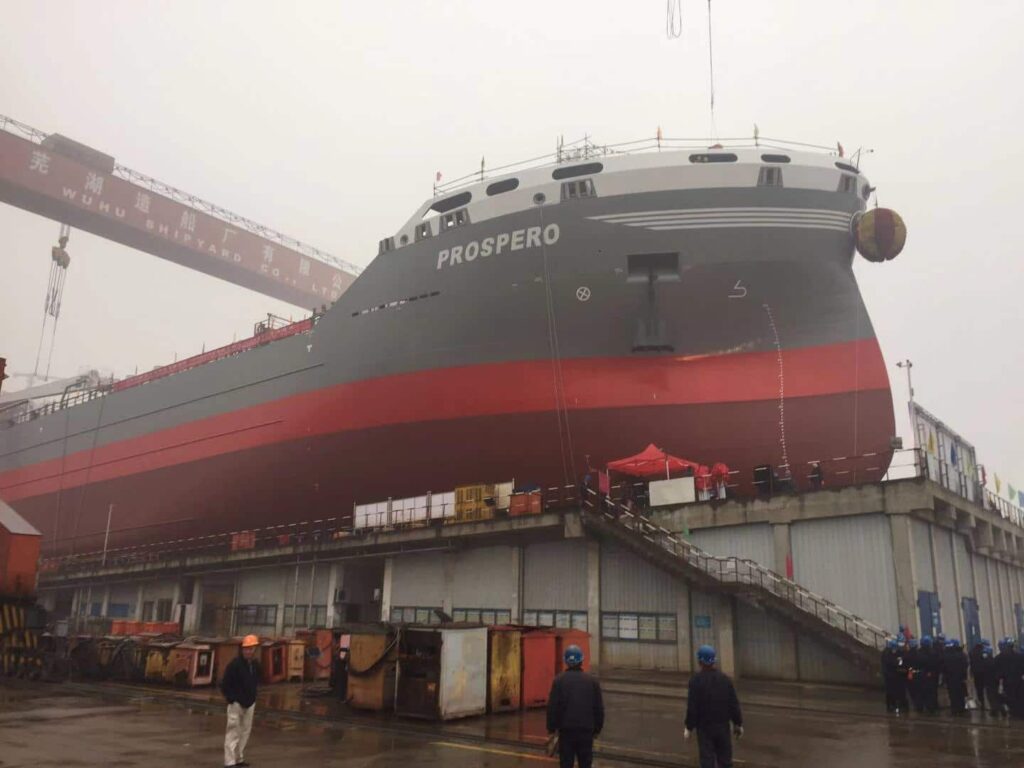 The 22,000-DWT Prospero hit the water last week, Swedish marine engineering firm FKAB said in its statement.
The vessels are designed by FKAB, with the design named FKAB T29.
The pair of tankers are being built to ice class 1A, and feature LNG propulsion by Wärtsilä. Wärtsilä will deliver the main as well as the auxiliary engines.
The vessels will also feature shore connection for port operations and will be prepared for 1000 kWh battery pack and several other advantages for flexible and stable transports.
The vessels will be commercially managed by Navix Maritime Chartering, according to Donsötank Rederi.
The hull, with its FKAB F-Bow design, is optimized to achieve maximum cargo intake, for low fuel consumption, FKAB said.
Prospero is scheduled for delivery in June this year.