DP Energy joins forces with Japanese partners for Canadian tidal energy project
Irish renewable energy developer DP Energy has teamed up with Japanese shipping major Kawasaki Kisen Kaisha ("K" Line) and power utility company Chubu Electric Power to develop the Uisce Tapa tidal energy project in Nova Scotia, Canada.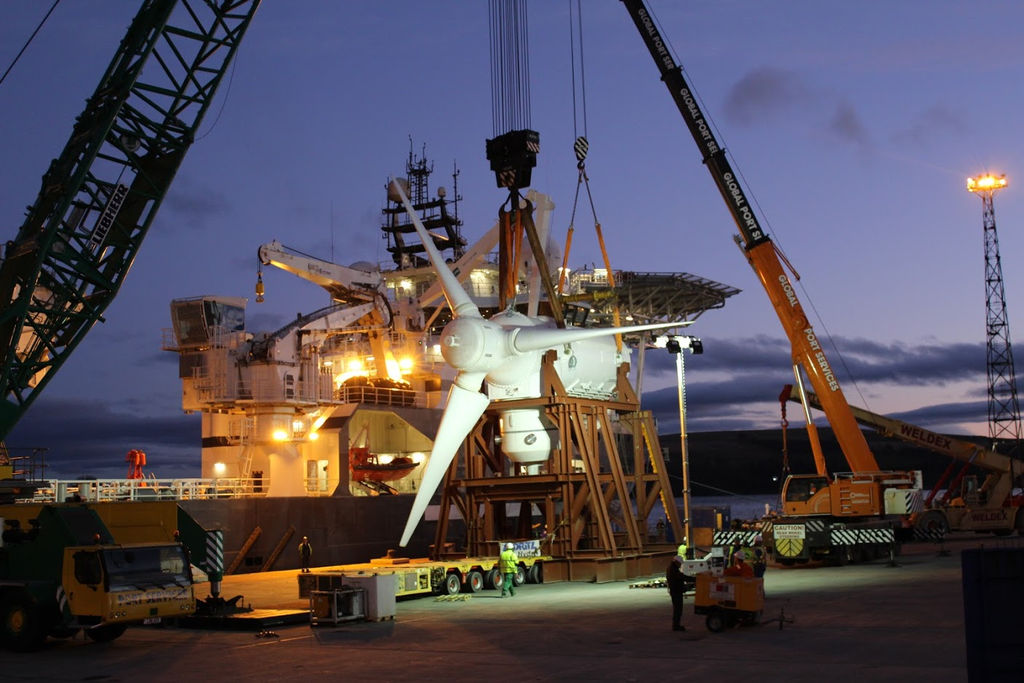 The project will be the first tidal energy development in which a Japanese company will participate overseas, according to "K" Line.
As part of the project, three tidal turbines are planned to be installed in the Bay of Fundy in Nova Scotia, with the aim to start operation of the first turbine in 2023.
The project holds a 15-year power purchase agreement of Ca$530/MWh with Nova Scotia Power, and has also received close to Ca$30 million grant from Natural Resources Canada.
Satoshi Kanamori, executive officer in charge of LNG and carbon-neutral promotion at "K" Line, said: "Through this project, "K" Line aims to contribute to the business that supports the decarbonisation of society while utilizing our experiences accumulated in the field of international marine transportation together with partner companies".
The joint development agreement signed between the parties is limited to the contribution of development costs, according to "K" Line, which added that the first turbine will be installed after the final investment decision has been reached.
Through its Canadian subsidiaries, DP Energy owns the rights for two berths subleased from Fundy Ocean Research Centre for Energy (FORCE), which is Canada's leading research centre for in-stream tidal energy.
The Uisce Tapa project, which means fast water in Gaelic, stands for a combined project featuring both sites (berths E and C) for the deployment of tidal turbines with 9MW total export capacity.
According to the project information from DP Energy, the plan is to install a total of six 1.5MW Andritz Hydro Hammerfest (AHH) MK1 tidal turbines – three in each berth to form two arrays of 4.5MW.
The MK1 is a horizontal axis, three-bladed seabed-mounted turbine which has an 18.4-metre diameter rotor.
Three similar turbines have already been deployed and operating at SIMEC Atlantis' MeyGen project in Scotland.
According to DP Energy, the MK1 design represents the next generation in seabed mounted tidal turbine development for AHH incorporating a number of new features both to customise elements of the device for operation in the Bay of Fundy, but also to prepare it for commercial-scale deployments.
As reported earlier, DP Energy deployed acoustic doppler current profilers (ADCPs) in late July 2019 in order to collect information on the current flows at project's berth E.