DP World completes $260mln expansion of Vancouver port
DP World and the Vancouver Fraser Port Authority have completed the Centerm Expansion Project at DP World Vancouver.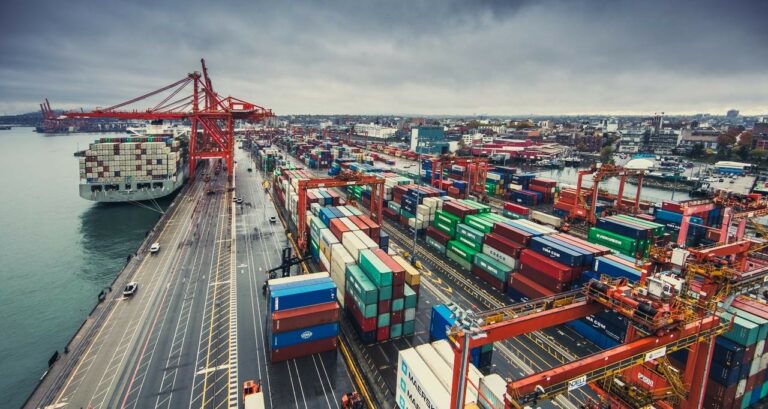 The AED 954 million ($260 million) expansion project was launched to increase throughput by 60% and position British Columbia for sustainable trade. 
The newly expanded terminal can now handle 1.5 million TEUs a year, compared to 900,000 TEUs previously, while adding 15% to the terminal's overall footprint.
The project reduces the terminal's environmental impact by adding capacity for container ships to connect to electrical shore power and converting its diesel yard cranes to electric. It further reduces greenhouse gas emissions by eliminating wait times for vehicles at train crossings and building to LEED and Envision certification sustainability standards. 
The expansion was completed by Centennial Expansion Partners (CXP).
"This expansion represents a significant investment in the future of international trade, and we are honoured to continue to play a vital role in connecting Canadian businesses to markets around the world, while contributing to sustainable economic growth and prosperity for all," Sultan Ahmed Bin Sulayem, Group Chairman and CEO of DP World said.
"Expanding the footprint of the Centerm container terminal and improving road and rail links in the area will increase container trade capacity and resiliency at the Port of Vancouver in the near term," Robin Silvester, President and Chief Executive Officer, Vancouver Fraser Port Authority, stated.
DP World has committed to investing $500 million over the next five years to help cut its carbon emissions by 700,000 tonnes to become a net-zero carbon enterprise by 2050. The port also recently announced container terminal at Southampton delivered a 55% reduction in net carbon emissions from its fleet and installations last year.
Meawhile, Vancouver Fraser Port Authority also completed the South Shore Access Project earlier this month in partnership with the Government of Canada and with funding from the National Trade Corridors Fund.
The final part of the South Shore Access Project, including upgrades to Waterfront Road and the removal of road and rail conflicts in the area to connect terminals directly to the Trans-Canada Highway are now complete.